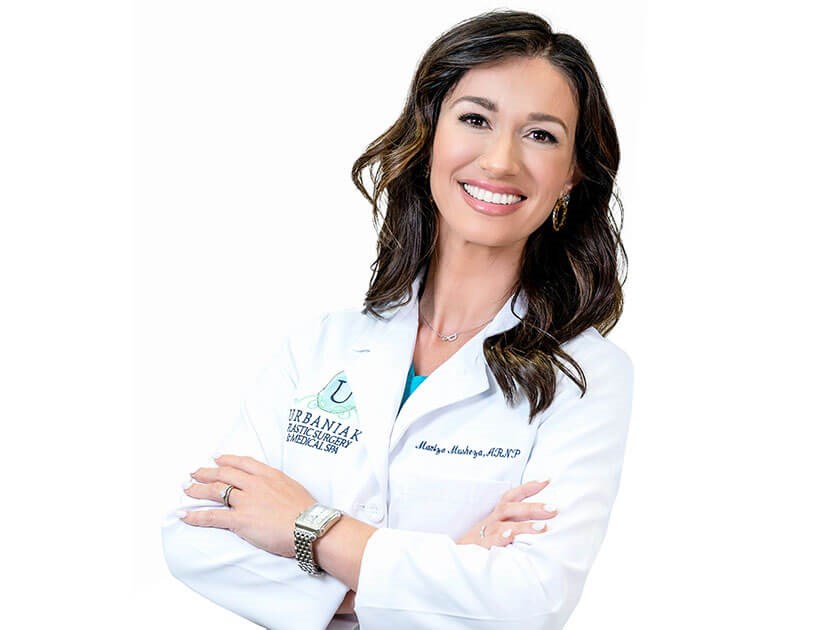 Mariza Musheza is a Board-Certified Family Nurse Practitioner who received her Master's in Nursing from University of Tampa and graduated with highest honors.
With over 10 years of clinical experience, she has perfected her clinical skills and takes pride in providing exceptional care. She has advanced medical knowledge and has had the opportunity to practice in all aspects of medical care, including labor and delivery, women's health, clinical nursing instructor, inpatient hospital setting, and outpatient clients.
Mariza's passion for beauty and rejuvenation led her to pursuing a career in medical aesthetics. As an injector, she aims for natural and refreshed results. She holds extensive knowledge in the most current injectable treatments including various dermal fillers, neuromodulators, skin care, laser therapy, laser hair removal, body contouring, and more!
She takes advantage of every opportunity to learn new techniques and practices. She attends aesthetics conferences annually. Staying up to date on the best practices in the industry allows her to offer patients personalized treatment plans and cosmetic procedures that address their unique aesthetic concerns, she combines extensive training with an artist eye for design, form, proportion, and symmetry to produce great results.
Mariza is a member of the American Academy of Aesthetic Medicine, International Society of Plastic and Aesthetic Nurses, American Academy of Nurse Practitioners, Sigma Theta Tau International Honor Society of Nursing and Tampa Bay Advanced Practice Nurses Council. Through continued education she stays committed to research-based current practice guidelines.
In her spare time, Mariza enjoys spending time with her husband and three children. She loves the beach and traveling to their second home in Albania!