ABOUT REVISION TUMMY TUCK
When it comes to having the after effects of a surgery revised or repaired, it is crucial that you choose the right surgeon for the job. Not getting the results you want from a life-changing surgery or having something happen that affects your new look can feel earth-shattering. In the case that you have a tummy tuck and are unhappy with the results, become pregnant, have an unsightly scar or belly button, or experience a physical issue, then it's important to have the concern taken care of. Board-certified plastic surgeon Roderick M. Urbaniak, M.D. is highly trained in the delicate art of body contouring procedures. Even if he was not your original surgeon, he has the knowledge and skills needed to achieve the look you want with revision tummy tuck surgery. This repair procedure is performed to improve upon the original abdominoplasty and is highly personalized to address your unique goals. If you have undergone a tummy tuck but are unhappy with the results or require a treatment to refresh your results, schedule a consultation at Urbaniak Plastic Surgery in Largo, FL. Dr. Roderick Urbaniak will work closely with you to ensure that your results are exactly what you want the second time around.
Reviews
"I had a double mastectomy and though I'm not done with my journey I have to say.... I could not have found a more compassionate and skilled Doctor than Dr Urbaniak. The office and medical staff are exceptional in all aspects of customer service as well and are caring and so friendly. With all the weight on my shoulders I feel so grateful to have them on my "team". When "all this" is behind me, I think I'll go back to him for a neck lift :)"
- C.S. /
Google /
Jul 23, 2019
"After getting several "breast-imates" a friend urged me to see Dr. Urbaniak. She loved his work and thought I would too. I am so glad I did! He was the only doctor to suggest some additional work that would ultimately create better results. His estimate turned out to be more affordable than the others AND he was so much friendlier. I am beyond satisified with Dr. Roderick Urbaniak and the care his staff gave me. They made every appointment pleasant and quick. AND I LOVE the results of my surgery!! I can't wait to go back and see him again for the follow up. Dr. Urbaniak is a gem!"
- J.R. /
Google /
Feb 18, 2020
"Very happy with my procedure! - I had been wanting my breast lifted for a very long time. I breastfeed 2 children and they were very saggy and uneven. I had talked about it for over 15 years. Finally, I was at a point in my life where I could afford to do this procedure and also was able to take the time to recover since my children are now grown. I'm so happy I did this. I feel so much better about my self. Dr Urbanick is a great doctor and my breast look and feel so real! I did not want them to look fake and they truly do not. I was very nervous to have this done and I took my time to do my research. I went on 6 consultations and Dr Urbanick was the last one and I found what I was looking for. He and his staff made me feel very comfortable. I will definitely use him in the future if I decide to do anything else."
- K. /
RealSelf /
Sep 29, 2019
"Dr. G and all the staff are amazing! The facility is clean and the decor is so chic and modern. They also carry Jane Iredale makeup, which is my absolute favorite! I'm so happy to be a patient of Dr. G! I will definitely be back! Pick below is one day after my HydraFacial and Xeomin injections."
- C.G. /
Facebook /
May 07, 2019
"Highly recommend both Urbaniak Plastic Surgery!  I have been a patient for about 7 years and have never been disappointed. I highly recommend as both physicians are incredible and I honestly believe their entire staff is the best around.    Diana J"
- D.J. /
Yelp /
Apr 07, 2022
Previous
Next
If you have received a tummy tuck in the past but were unhappy with the results or require an additional procedure to address an issue, then this surgery could be right for you. Typically, reasons why people may seek out a secondary abdominoplasty are:
Pregnancy: If you become pregnant following a tummy tuck, your results will almost certainly be compromised because you will have excess skin. This can be corrected with a revision procedure.
Excess fat: Having excess fat can occur after a tummy tuck if liposuction was not performed during the original surgery. This is simply corrected by having liposuction performed on the areas of concern.
Excess loose skin: If you still have loose, hanging skin following your original tummy tuck, a second surgery can be performed to excise the amount that was overlooked.
Unattractive scar: Poor quality scars are often a result of error on the original surgeon's part. If an incision is not sutured properly, it can create a bumpy, uneven look. This can be corrected with a scar revision or removal surgery.
Misplaced scar: If an incision scar is too high (above the pubic line), this can be due to an over-excision of skin. These scars are typically visible even underneath clothing. In this case, scar fading techniques can be employed to reduce its appearance.
Unattractive belly button: If your belly button appears misshapen or disfigured in any way, this issue should be addressed immediately with a belly button reshaping procedure.
Pseudobursa: Pseudobursa occurs when two layers of scar tissue become separated by fluid buildup. This often causes a bulge or fullness to appear above the horizontal incision of the original tummy tuck.
The incision for your revision tummy tuck will usually follow the original incision. However, it can be lowered, raised, or extended if needed to achieve the desired result. Incision placement will often depend on the technique needed to complete your personalized procedure. Liposuction may be utilized to remove excess fat that was not addressed during the initial surgery. The belly button can also be reshaped or repositioned for a natural look. Depending on your concerns going into revision abdominoplasty, a scar revision procedure may be a part of your treatment plan. Because revision tummy tuck is customized to suit each individual's needs, Dr. Roderick Urbaniak will go over all of the details with you beforehand so you know what to expect.
Depending on what all is involved in your surgical plan, your treatment could last anywhere from 2 – 6 hours. Typically, patients will be placed under a general anesthesia if liposuction or invasive surgery of any kind is necessary. Often, revision tummy tuck is considered an outpatient procedure, so you will be monitored in a designated recovery area before being released to heal at home. Based on the extensiveness of your procedure, you could experience a downtime of up to several weeks. Dr. Roderick Urbaniak or a member of his team will give you post-op suture care instructions so any scars heal flat and blend in with the rest of your skin. You will be able to resume exercising when you are cleared by Dr. Urbaniak. You will also be expected to attend a follow-up appointment so we can monitor your recovery and results.
FREQUENTLY ASKED QUESTIONS
How much does revision abdominoplasty cost?
Because revision abdominoplasty is a highly personalized procedure, the costs of your surgery will depend on your concerns and the techniques used to address them. Depending on what all is a part of your treatment plan, anesthesia and facility fees may apply as well. Our team at Urbaniak Plastic Surgery works closely with patients to ensure that they receive the best price for their services. We also accept a number of payment methods, including low-interest financing.
What if Dr. Urbaniak was not my original surgeon?
Even if Dr. Roderick Urbaniak was not your original surgeon, he can still perform your revision tummy tuck. Dr. Urbaniak has extensive training in the art of body contouring surgery and will be able to help you achieve the look you want with secondary abdominoplasty. If you have any questions, please contact our office in Largo, FL to schedule a consultation and have a customized treatment plan developed that addresses your unique concerns.
What will my scars look like?
For revision abdominoplasty, Dr. Roderick Urbaniak does his best to make the incisions in their original locations. If this is not possible, he will make them so that they are as concealed as possible. You will be provided with clear instructions so you can care for your incisions correctly at home, which will allow them to heal smooth and fade neatly into the skin. If a scar revision is part of your revision tummy tuck surgery plan, your scars will be less visible after treatment.
Can I get pregnant after revision tummy tuck?
You can get pregnant again after revision tummy tuck, but this is not advised. To ensure that your results are not further compromised following your procedure, Dr. Urbaniak recommends patients to be finished with childbearing prior to receiving this correction surgery.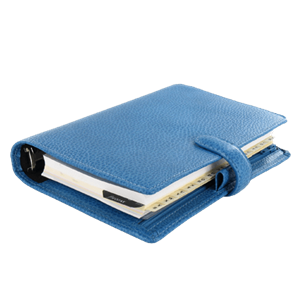 Because the stomach is a problem area for countless people, getting a tummy tuck and achieving the shape you want can be an exhilarating experience. However, if the original surgery is performed inadequately, or if something happens after your procedure (such as pregnancy) that alters your results, there's no need to worry: Board-certified plastic surgeon Dr. Roderick Urbaniak performs revision abdominoplasty for patients who are unsatisfied with the results of their original treatment or require a touch-up. If you've had a tummy tuck but experienced an issue from your results, such as an unsightly scar or belly button, excess fat, leftover skin, or pseudobursa, contact our Largo, FL office and schedule a consultation. Dr. Urbaniak will be more than happy to help you reach your goals with a revision surgery.
Related Procedures