Having hollow or sunken cheeks can make you appear much older than you actually are, which is a look that nobody wants. At Urbaniak Plastic Surgery, board-certified plastic surgeon Roderick M. Urbaniak, M.D. offers cheek augmentation to restore the youthful facial contours to your face, taking years off of your appearance. Cheek augmentation can be done with either nonsurgical injectable dermal fillers or longer-lasting silicone implants. At your consultation, Dr. Roderick Urbaniak can go over the benefits of both procedures in greater detail and help you determine which will better fit your concerns and goals. If you live in or near the greater Clearwater area, contact our Largo, FL office to schedule a consultation and learn how cheek augmentation can help you attain a younger, fuller face.
Reviews
"tummy tuck with muscle repair, a breast lift and lipo - Feeling like a million bucks at age 52! - I ask myself the question "Why did I wait so long to do this? " Should have done this years ago! The results are amazing! I am about 2 months post-op and feeling like a million bucks at age 52! I had a tummy tuck with muscle repair, a breast lift (no implants!) and lipo in the surrounding areas. Dr Urbaniak and his staff were amazing from beginning to end. From the ladies at the front desk, to Hannah who walked me through every step of the way to Eva, who I wish I could have with me at all times as my personal assistant post-op, to Dr. Urbaniak who is truly an artist. I couldn't have chosen a better practice. They stayed in constant contact with me throughout and I am healing beautifully!"
- C. /
RealSelf /
Oct 06, 2022
"I had a double mastectomy and though I'm not done with my journey I have to say.... I could not have found a more compassionate and skilled Doctor than Dr Urbaniak. The office and medical staff are exceptional in all aspects of customer service as well and are caring and so friendly. With all the weight on my shoulders I feel so grateful to have them on my "team". When "all this" is behind me, I think I'll go back to him for a neck lift :)"
- C.S. /
Google /
Jul 23, 2019
"After getting several "breast-imates" a friend urged me to see Dr. Urbaniak. She loved his work and thought I would too. I am so glad I did! He was the only doctor to suggest some additional work that would ultimately create better results. His estimate turned out to be more affordable than the others AND he was so much friendlier. I am beyond satisified with Dr. Roderick Urbaniak and the care his staff gave me. They made every appointment pleasant and quick. AND I LOVE the results of my surgery!! I can't wait to go back and see him again for the follow up. Dr. Urbaniak is a gem!"
- J.R. /
Google /
Feb 18, 2020
"Very happy with my procedure! - I had been wanting my breast lifted for a very long time. I breastfeed 2 children and they were very saggy and uneven. I had talked about it for over 15 years. Finally, I was at a point in my life where I could afford to do this procedure and also was able to take the time to recover since my children are now grown. I'm so happy I did this. I feel so much better about my self. Dr Urbanick is a great doctor and my breast look and feel so real! I did not want them to look fake and they truly do not. I was very nervous to have this done and I took my time to do my research. I went on 6 consultations and Dr Urbanick was the last one and I found what I was looking for. He and his staff made me feel very comfortable. I will definitely use him in the future if I decide to do anything else."
- K. /
RealSelf /
Sep 29, 2019
"Dr. G and all the staff are amazing! The facility is clean and the decor is so chic and modern. They also carry Jane Iredale makeup, which is my absolute favorite! I'm so happy to be a patient of Dr. G! I will definitely be back! Pick below is one day after my HydraFacial and Xeomin injections."
- C.G. /
Facebook /
May 07, 2019
Previous
Next
Ideal candidates for cheek augmentation are women and men who:
Desire more volume in their cheeks
Have age-related volume loss in their cheeks
Have naturally flat or hollow cheeks
Have lost a large amount of weight, causing deflated cheeks
Have asymmetry in their cheeks caused by genetics, a health condition, or a trauma
Are in good overall health
Injectable fillers may be a good option for patients who want to avoid the time and expense of cheek implant surgery. Since injectable fillers are temporary, this method can also help patients get a better idea of the amount of volume and lift they want before receiving a long-lasting, surgical cheek augmentation. Cheek implants are better for those who crave a lasting solution and can spend time recovering after surgery.
Prior to your treatment, Dr. Roderick Urbaniak will perform a detailed evaluation of your face and skin. From there, he will work with you to develop a personalized treatment plan that suits your unique needs and goals. During your initial consultation, you will choose your treatment: surgical cheek implants or nonsurgical dermal fillers.
Dermal fillers can be done at our Beach Beauty Bar as an outpatient procedure in around 20 – 30 minutes. For the procedure, the points of injection will be marked along the hollows of the cheeks. Then, the fillers will be injected into the mid-face and massaged to create an even fullness. You will be able to leave right after the procedure and continue your daily activities.
Surgical cheek augmentation is an outpatient procedure that is performed in an accredited facility because patients are typically put under with general anesthesia. After your pre-op prep, small incisions will be created inside the upper gums so a pocket can be made over the cheekbone. From there, the implants will be securely placed and the incisions will be stitched. Cheek augmentation surgery usually takes about an hour. Following your operation, you will be released to a friend or family member to recover at home.
With cheek augmentation surgery, you may experience swelling, tightness, and bruising for about 1 – 2 weeks following your procedure. Vigorous activity that will strain your facial muscles (like weight training) should be avoided for at least 7 – 10 days. Optimal healing typically occurs after about two months, but your results will last a long time.
After the distribution of dermal fillers, the treated areas may feel sore with minor swelling for about 3 – 5 days. Cold packs and over-the-counter pain relievers can be used to minimize your discomfort. Optimal results are generally seen in 10 – 14 days. Maintenance injections will be necessary because fillers are merely a temporary improvement.
Frequently Asked Questions
How much does cheek augmentation cost?
Depending on the method of augmentation you choose, the costs of your procedure can vary. After the consultation and treatment planning session, one of our patient coordinators will go over your costs. Dr. Urbaniak's experience, education, and keen ability for artistically placing fillers or implants are all well worth the investment you will make into your appearance.
What type of dermal fillers do you use for injections?
When selecting synthetic dermal fillers for your cheeks, Urbaniak Plastic Surgery tends to favor the formulas that are known to produce reliable, consistent results. This includes the Juvéderm product line of dermal fillers, particularly Voluma. As a formulation of hyaluronic acid, Voluma can enhance the cheeks by filling in sunken, hollow areas beneath the surface of your skin. This is a temporary solution for volume loss or for the appearance of having higher cheekbones. When you are at Urbaniak Plastic Surgery, you can rest assured that we will provide you with excellent, reliable results that will have your cheeks looking younger, fuller, and defined.
What if I have an asymmetrical face?
You would be surprised to hear that many people, even some models and celebrities, have asymmetrical faces. Despite how common this is, it's natural to think that not having a mirror-like reflection of both sides of your face is an abnormality. If you are concerned that your facial asymmetry is unattractive or that you don't have a balance to your overall facial appearance as a result of the volume or height of your cheekbones, schedule a consultation with Dr. Roderick Urbaniak or a member of his team to have your options assessed. If you are considering a cheek implant or filler to make your cheekbones the same height or higher, please call today to schedule your appointment.
Can I have a fat grafting performed to fill in my cheeks?
Yes. In fact, Dr. Roderick Urbaniak uses advanced volumetric fat grafting techniques for the restoration of volume in the soft tissues of the face and around the orbits. Using your own fat can create a more youthful shape to your face and may even feel more natural to the touch than a synthetic implant or a temporary dermal filler. To determine if a fat grafting procedure is right for you, we recommend setting up an appointment with Dr. Urbaniak for an exam and consultation at our office in Largo, FL.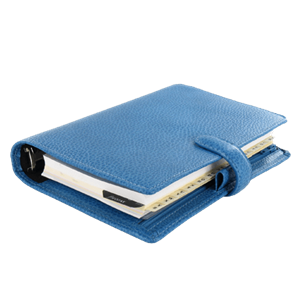 Get Full, Beautiful Cheeks
Do you have naturally hollow or flat cheeks? Have your cheeks lost their fullness after significant weight loss or aging? If any of these sound familiar, contact our Largo, FL office to schedule an initial consultation with plastic surgeon Dr. Roderick Urbaniak and hear about the best available options to enhance your mid-face. Whether you decide on surgical or nonsurgical improvements, you can effectively renew the fullness of your face with cheek augmentation treatments at Urbaniak Plastic Surgery.
Related Procedures