If you're displeased with the uneven look of your complexion due to the presence of sun damage or dark spots, our team can perform a comprehensive examination of your skin at our cosmetic office to see if your condition could benefit from intense pulsed light therapy (IPL). IPL photofacial is a rejuvenating skin treatment for adult women and men with hyperpigmentation concerns on their face and neck. Although IPL is not an invasive procedure, it can still be incredibly effective and produce impressive, smooth results. Using the advanced Cutera LimeLight, board-certified physician Ginger L. Urbaniak, M.D. sends intense wavelengths of light that raise the temperature of the skin just enough to start a natural regeneration process that will boost your natural collagen production. In time, you will experience a healthier top layer of skin with a more even tone and fewer bothersome spots. If you live in or near the greater Clearwater, FL area, contact Urbaniak Plastic Surgery to schedule your one-on-one consultation with Dr. Ginger Urbaniak or a member of her skilled team.
Reviews
"tummy tuck with muscle repair, a breast lift and lipo - Feeling like a million bucks at age 52! - I ask myself the question "Why did I wait so long to do this? " Should have done this years ago! The results are amazing! I am about 2 months post-op and feeling like a million bucks at age 52! I had a tummy tuck with muscle repair, a breast lift (no implants!) and lipo in the surrounding areas. Dr Urbaniak and his staff were amazing from beginning to end. From the ladies at the front desk, to Hannah who walked me through every step of the way to Eva, who I wish I could have with me at all times as my personal assistant post-op, to Dr. Urbaniak who is truly an artist. I couldn't have chosen a better practice. They stayed in constant contact with me throughout and I am healing beautifully!"
- C. /
RealSelf /
Oct 06, 2022
"I had a double mastectomy and though I'm not done with my journey I have to say.... I could not have found a more compassionate and skilled Doctor than Dr Urbaniak. The office and medical staff are exceptional in all aspects of customer service as well and are caring and so friendly. With all the weight on my shoulders I feel so grateful to have them on my "team". When "all this" is behind me, I think I'll go back to him for a neck lift :)"
- C.S. /
Google /
Jul 23, 2019
"After getting several "breast-imates" a friend urged me to see Dr. Urbaniak. She loved his work and thought I would too. I am so glad I did! He was the only doctor to suggest some additional work that would ultimately create better results. His estimate turned out to be more affordable than the others AND he was so much friendlier. I am beyond satisified with Dr. Roderick Urbaniak and the care his staff gave me. They made every appointment pleasant and quick. AND I LOVE the results of my surgery!! I can't wait to go back and see him again for the follow up. Dr. Urbaniak is a gem!"
- J.R. /
Google /
Feb 18, 2020
"Very happy with my procedure! - I had been wanting my breast lifted for a very long time. I breastfeed 2 children and they were very saggy and uneven. I had talked about it for over 15 years. Finally, I was at a point in my life where I could afford to do this procedure and also was able to take the time to recover since my children are now grown. I'm so happy I did this. I feel so much better about my self. Dr Urbanick is a great doctor and my breast look and feel so real! I did not want them to look fake and they truly do not. I was very nervous to have this done and I took my time to do my research. I went on 6 consultations and Dr Urbanick was the last one and I found what I was looking for. He and his staff made me feel very comfortable. I will definitely use him in the future if I decide to do anything else."
- K. /
RealSelf /
Sep 29, 2019
"Dr. G and all the staff are amazing! The facility is clean and the decor is so chic and modern. They also carry Jane Iredale makeup, which is my absolute favorite! I'm so happy to be a patient of Dr. G! I will definitely be back! Pick below is one day after my HydraFacial and Xeomin injections."
- C.G. /
Facebook /
May 07, 2019
Previous
Next
A photofacial works deep within the layers of your skin to correct an array of complexion problems, especially sun spots and brown lesions. One positive of this treatment is that is requires little to no recovery time. The best candidates for IPL treatments at Urbaniak Plastic Surgery are those who have many issues with their skin, including sun damage, rosacea, hyperpigmentation (brown spots), rough texture, large pores, flushing, melasma, age and sun spots, or dilated capillaries. During your private consultation, Dr. Ginger Urbaniak will assess your skin to see if you could be a candidate for a photofacial with the Cutera LimeLight.
An IPL photofacial is completed inside our Largo or Clearwater, FL office in about 20 – 30 minutes if it's the only service you're receiving for the moment. The technology we use to complete the procedure is the Cutera LimeLight, which delivers a noninvasive light treatment that can be customized for different skin tones and aging skin conditions. To start the photofacial, the technician will clean and dry the skin to be treated before covering your eyes with special shields. The IPL photofacial is administered using a handheld device that passes over the skin while emitting pulses of laser energy. While most patients will feel some discomfort and tenderness during the IPL photofacial, it is generally tolerable considering how short the treatment session is.
There is no recovery time associated with a photofacial treatment, but you will leave your appointment with your skin minimally inflamed and red. This will subside on its own over the course of several hours. The discoloration can be concealed with makeup. Urbaniak Plastic Surgery suggests patients apply an ointment on the treated skin to decrease irritation and speed healing. It also helps to take an anti-inflammatory medication to ease swelling. Over the next several days, the blemishes that rested under the skin will come to the surface and then begin to flake off. It's critical to keep your skin protected from the sun at all times after a photofacial treatment and to not pick at the flaking skin. While you should see some results after the first session, your skin will achieve the best results after several IPL photofacial sessions. Dr. Ginger Urbaniak recommends to receive approximately 3 – 6 treatments about once a month at Urbaniak Plastic Surgery.
Frequently Asked Questions
How much does IPL cost?
Your complexion issues are unique, which means the cost of a photofacial will depend on your unique concerns. Urbaniak Plastic Surgery offers specials on treatments like IPL often, and we accept many payment methods. During your initial visit, we can estimate your cost and determine the number of treatments needed to match your goals once your treatment has been developed. If you're interested in receiving exclusive offers, such as deal and discounts on a variety of laser treatments, ask about joining our Diamond Membership program.
How quick are the results from IPL?
Some results can usually be seen after your session, but optimal results are visible about one month after all of your treatments are done. It's common for your skin to get varying results after each treatment. You should see gradual improvements of redness, blotchiness, age spots, and sun spots over time.
What are the possible side effects of IPL?
You may experience mild side effects like temporary swelling, redness, blisters, crusting, or bruising. However, these will fade within a few days. You will be sensitive to the sun for some time, so you should keep in mind that excessive sun exposure will negatively affect the results of your procedure. Whenever you go outside, you should always wear sunscreen to protect your skin and prevent issues like redness and spots from forming.
Do I need to prep for IPL?
Before getting IPL, patients are usually asked to avoid self-tanners and excessive sun for at least 2 – 4 weeks prior to the treatment. You may be asked to discontinue the use of certain medications several days before each appointment. Additionally, we may recommend taking pain relievers for one week before the treatment to decrease your risk of bruising. You should also use sunscreen since your skin will be more sensitive and prone to damage.
Why should I get multiple IPL sessions?
Multiple IPL sessions are better because they deliver gradual improvements to the appearance of your skin after every treatment. Each appointment helps to diminish surface irregularities and spots. A series of sessions also allow for longer-lasting results.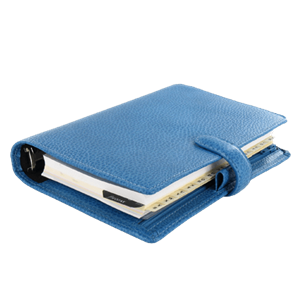 Plan Your Procedure
Average Cost

From

$300
Contact Us
You probably didn't worry too much about your skin when you were young. However, now that environmental damage like spots and other issues are becoming visible throughout your complexion, you may be interested in seeking out procedures to improve the quality of your skin. If this sounds like you, we invite you to learn more about IPL photofacial treatments at our cosmetic practice. Contact our Largo or Clearwater, FL office and schedule a skin assessment with board-certified physician Dr. Ginger Urbaniak. IPL photofacial treatments performed at Urbaniak Plastic Surgery allow us to go deep within the layers of your skin restore a radiant glow and a healthy complexion.
Related Procedures