About Breast Lift Surgery
When you look in the mirror, do you find yourself longing for more youthful, perky breasts? Several of our patients have seen their breasts slowly migrate south due to a gradual loss of volume and shape. Over time, many women find that their breasts atrophy (lose volume) and begin to sag and droop and sag with age. Weight fluctuations and pregnancy can accelerate these unwanted changes in your figure, leaving you longing for the fuller, firmer breasts you once had. For our patients, breast lift surgery (also called mastopexy) at Urbaniak Plastic Surgery can improve the shape and appearance of your breasts by reducing the amount of excess skin present and pulling tight the remaining healthy tissue to produce a firmer, younger appearance. Roderick M. Urbaniak, M.D., a skilled, board-certified plastic surgeon in Largo, FL, offers this cosmetic breast surgery at Urbaniak Plastic Surgery for women all across the greater Clearwater area and beyond. By safely and effectively employing the latest techniques, Dr. Roderick Urbaniak can perform the proper surgical method depending on your level of sag and desired aesthetic goals.
Breast lift surgery is offered for women who have lost breast fullness and shape or those who have breast sagging due to aging and gravity, as well as with weight loss or pregnancy. Some visit Urbaniak Plastic Surgery hoping to receive breast implants or a fat transfer augmentation only to realize that a breast lift is a more appropriate option to address your unique needs. Breasts and nipples that point downward typically require a breast lift procedure to correct skin irregularities and raise the breasts higher up on the chest wall. If your nipples point downward and your breasts appear elongated, a mastopexy (breast lift) can enhance and improve their appearance. If you are considering a breast lift, you should be physically healthy and able to maintain a stable weight to prevent altering your results. Some of the common situations that can lead women of any age to desire breast lift or augmentation are:
less upper breast volume and fullness
a lower breast position on the chest
less natural cleavage
Breast Lift Reviews
"Very happy with my procedure! - I had been wanting my breast lifted for a very long time. I breastfeed 2 children and they were very saggy and uneven. I had talked about it for over 15 years. Finally, I was at a point in my life where I could afford to do this procedure and also was able to take the time to recover since my children are now grown. I'm so happy I did this. I feel so much better about my self. Dr Urbanick is a great doctor and my breast look and feel so real! I did not want them to look fake and they truly do not. I was very nervous to have this done and I took my time to do my research. I went on 6 consultations and Dr Urbanick was the last one and I found what I was looking for. He and his staff made me feel very comfortable. I will definitely use him in the future if I decide to do anything else."
- K. /
RealSelf /
Sep 29, 2019
"I consulted with Dr. Urbaniak and two other surgeons about upper eye blepharoplasty, breast implant removal and a breast lift. He took his time, was incredibly thorough and I had a good feeling about him after our first visit. He answered my questions before I could ask them. I knew when I left his office that he would be the doctor I would choose. I felt like I could trust him. He was honest and professional and has a good sense of humor to boot. His staff is caring, always friendly and very efficient. I am super happy with my eye and breast lift and it's only been a week since I've had my surgeries. I would highly recommend Dr. Urbaniak and his staff if you're looking for a skilled, experienced plastic surgeon."
- T.C. /
Google /
Mar 11, 2021
Previous
Next
Breast lift surgery takes about 3 – 4 hours to complete and is performed using general anesthesia. The timeframe of this surgery depends on the severity of breast sag, which varies patient to patient. The surgical method used for mastopexy surgery generally falls within two categories, which are based on the size, location, and nature of the incision. The anchor technique (inverted-T) and the vertical incisions are typically the preferred methods. Once the incision is made, any loose, unhealthy skin is carefully trimmed away along with breast tissue and fat that is not desired. The skin left behind is then pulled tight and the breasts are brought up and lifted so that they look younger and healthy. In many cases, the size and shape of the areola is reduced to match the new shape and position of your breasts. It is during this time that an implant can be placed if an augmentation was agreed upon before surgery. If a breast lift is the only procedure being performed and breast fullness becomes a concern afterward, breast implants can be added at a later date.
The overall recovery period for a mastopexy can be more lengthy than breast augmentation surgery. After your procedure, you will be fitted with a support bra to diminish swelling. A tiny tube will be placed near the site to assist with any excess drainage that can sometimes occur after lift surgery. The post-surgical swelling will decrease within about a week. Dr. Roderick Urbaniak or a member of his team will provide specific, at-home incision care instructions to assist with your healing process. Results following a breast lift treatment are noticeable after several months as your newly shaped breasts take their new position on your chest. The breasts will appear natural, and you will feel lighter and more healthy overall.
Frequently Asked Questions
How much does a breast lift cost?
In your initial consultation, Dr. Roderick Urbaniak will listen to your needs and goals before developing your unique treatment plan. After this, he will be more able to accurately estimate your costs. When done well, a breast lift can significantly improve the way you feel about your body, so it's important to place importance on selecting a skilled, board-certified plastic surgeon to perform your procedure. To help make surgery easier to afford, Urbaniak Plastic Surgery can help you find low-interest financing.
Do I need a breast lift or breast implants?
Whether you should get a breast lift, implants, or both will depend on your unique concerns. In many patients, a breast lift can improve the shape and fullness of the breasts without implants. Dr. Urbaniak will assess your physical condition and listen to your goals during your one-on-one consultation. From there, he will decide whether you should get a lift, implants, or a breast augmentation with a lift.
Will my nipples be affected?
Typically, the nipple-areola complex will be shifted upward during the breast lift. If your areolas are overly large or stretched, Dr. Roderick Urbaniak can include an areola reduction with your mastopexy. This can be discussed during your consultation so Dr. Urbaniak can decide on the best incision pattern and technique to employ during your breast lift.
How long will my results last?
With proper post-surgical care, your results should last for many years. Your breasts will continue to age normally, so you may experience sagging and loose skin over time. Factors like significant weight gain or loss can alter your results, so it's best to maintain a stable weight after your breast lift procedure. Pregnancy or breastfeeding after a breast lift can also affect your results, which is why Dr. Roderick Urbaniak recommends patients wait until they are done having children to receive breast lift surgery.
Can a breast lift fix asymmetry?
A lift can improve asymmetry in your breasts if they are different in size, firmness, or degree of sagging. Dr. Roderick Urbaniak will assess the appearance and physical condition of your breasts during your consultation and discuss how a lift can help you. During your lift, he will shape the tissue so your breasts are equal in size and position for symmetry.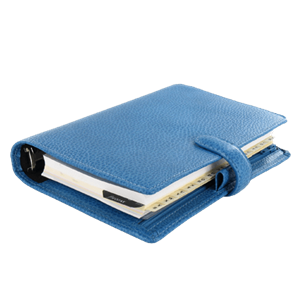 Plan Your Procedure
Recovery Time

3 weeks

Average Procedure Time

3 – 4 hours
Contact Us
Related Procedures
Healthier-Looking Breasts
Breast lift surgery has had a positive impact on the lives of many women in the Clearwater, FL area. If you feel discouraged by drooping breasts that get in the way of your everyday life, receiving a breast lift at our cosmetic practice may be the solution for you. At your first visit to our office, a thorough physical exam will be performed by Dr. Roderick Urbaniak and your goals for surgery will be discussed. Our team will craft a personalized surgical plan to help transform and rejuvenate the appearance your breasts. We invite you to contact Urbaniak Plastic Surgery to schedule your private consultation with our board-certified plastic surgeon, Dr. Urbaniak.