There are a number of events that can contribute to the development of unsightly folds of skin that hang above and below the bra line, like losing weight and aging. Also called "back rolls," this stubborn hanging skin can cause bulges throughout your body and make you feel self-conscious when wearing a number of different types of clothes. Thankfully, board-certified plastic surgeon Roderick M. Urbaniak, M.D. provides bra-line back lifts (also called upper back lifts) to patients who wish to remove their excess skin and significantly smooth out their silhouette. Using modern techniques, Dr. Roderick Urbaniak will trim away the loose skin along the back and sides of your chest that plagues your appearance and self-esteem. If you're interested in learning more about this shape-enhancing surgery, contact our Largo, FL office, Urbaniak Plastic Surgery, and schedule your one-on-one consultation. At our cosmetic facility, we see patients all throughout the greater Clearwater, FL area and beyond to help them achieve their aesthetic goals.
Reviews
"tummy tuck with muscle repair, a breast lift and lipo - Feeling like a million bucks at age 52! - I ask myself the question "Why did I wait so long to do this? " Should have done this years ago! The results are amazing! I am about 2 months post-op and feeling like a million bucks at age 52! I had a tummy tuck with muscle repair, a breast lift (no implants!) and lipo in the surrounding areas. Dr Urbaniak and his staff were amazing from beginning to end. From the ladies at the front desk, to Hannah who walked me through every step of the way to Eva, who I wish I could have with me at all times as my personal assistant post-op, to Dr. Urbaniak who is truly an artist. I couldn't have chosen a better practice. They stayed in constant contact with me throughout and I am healing beautifully!"
- C. /
RealSelf /
Oct 06, 2022
"I had a double mastectomy and though I'm not done with my journey I have to say.... I could not have found a more compassionate and skilled Doctor than Dr Urbaniak. The office and medical staff are exceptional in all aspects of customer service as well and are caring and so friendly. With all the weight on my shoulders I feel so grateful to have them on my "team". When "all this" is behind me, I think I'll go back to him for a neck lift :)"
- C.S. /
Google /
Jul 23, 2019
"After getting several "breast-imates" a friend urged me to see Dr. Urbaniak. She loved his work and thought I would too. I am so glad I did! He was the only doctor to suggest some additional work that would ultimately create better results. His estimate turned out to be more affordable than the others AND he was so much friendlier. I am beyond satisified with Dr. Roderick Urbaniak and the care his staff gave me. They made every appointment pleasant and quick. AND I LOVE the results of my surgery!! I can't wait to go back and see him again for the follow up. Dr. Urbaniak is a gem!"
- J.R. /
Google /
Feb 18, 2020
"Very happy with my procedure! - I had been wanting my breast lifted for a very long time. I breastfeed 2 children and they were very saggy and uneven. I had talked about it for over 15 years. Finally, I was at a point in my life where I could afford to do this procedure and also was able to take the time to recover since my children are now grown. I'm so happy I did this. I feel so much better about my self. Dr Urbanick is a great doctor and my breast look and feel so real! I did not want them to look fake and they truly do not. I was very nervous to have this done and I took my time to do my research. I went on 6 consultations and Dr Urbanick was the last one and I found what I was looking for. He and his staff made me feel very comfortable. I will definitely use him in the future if I decide to do anything else."
- K. /
RealSelf /
Sep 29, 2019
"Dr. G and all the staff are amazing! The facility is clean and the decor is so chic and modern. They also carry Jane Iredale makeup, which is my absolute favorite! I'm so happy to be a patient of Dr. G! I will definitely be back! Pick below is one day after my HydraFacial and Xeomin injections."
- C.G. /
Facebook /
May 07, 2019
Previous
Next
What are the Benefits of Bra-Line Back Fat Lift?
Back rolls are just one of the many common aesthetic concerns faced by patients throughout the Clearwater, FL area. A bra-line back lift offers a number of unique benefits, including:
Improved appearance: The removal of excess skin and the tightening of underlying tissue can improve the overall look and feel of your upper back.
Increased self-confidence: Many people feel embarrassed or uncomfortable when wearing certain clothes because of their back rolls. With a bra-line back lift, you can finally feel more confident in whatever you choose to wear.
Better comfort: Skin folds cause bulges that cause chafe when you move around or exercise. Removing this tissue can reduce friction and leave you feeling more comfortable throughout the day.
Better posture: Our procedure makes it easier to stand up straight and tall, as the excess tissue is no longer weighing you down.
If you are interested in bra-line back lift surgery, Dr. Roderick Urbaniak will listen to your concerns and goals to help you decide if this is the right surgery for you. Reasons that could lead one to seek out an upper back lift surgery are having excess skin or bulges and rolls along the bra-line. This procedure is generally performed for patients who have loft a significant amount of weight, but it could also be incorporated as a part of a mommy makeover. Loose skin along the middle and upper back can also emerge as a result of aging. In order to qualify for this treatment, you should be in good general health, at a stable weight, and have realistic expectations for your outcomes.
Before your procedure, Dr. Roderick Urbaniak will perform a full-body evaluation, listen to your goals, and create a customized treatment plan to address your concerns and achieve the silhouette you want. A bra-line back lift is performed with the patient under general anesthesia at an accredited surgical facility. Typically, Dr. Urbaniak will create horizontal incisions across the middle or upper back. The excess tissue will then be removed, pulled tight, and sutured closed. The length of your procedure will depend on the amount of skin being removed and whether or not your bra-line lift is being combined with other procedures.
Following your surgery, you will be monitored in a recovery area and cared for. Before you're discharged, a compression bra or chest wrap will be placed to hold together and protect the surgical area, as well as to reduce swelling. Dr. Roderick Urbaniak or a member of our team will give you detailed incision care instructions so that your scars heal well and fade smoothly. You may experience some pain and tightness, but these side effects will diminish over time. You will be encouraged to attend all follow-up appointments with Dr. Urbaniak so he can monitor your progress and results. Your surgical outcomes will become more noticeable as the post-op swelling and inflammation goes away.
Frequently Asked Questions
How much does a bra-line back lift cost?
The cost for your bra-line back lift surgery will vary depending on the amount of skin that needs to be removed, as well as anesthesia and facility fees and other factors. During your one-on-one consultation, Dr. Roderick Urbaniak will assess your goals and needs before creating your personalized upper back lift treatment plan. Once this is all done, he will be better able to estimate your potential costs and discuss your various payment options, such as low-interest medical financing.
Can I combine a back lift with other procedures?
Yes. A bra-line back lift can be combined with a range of other procedures with the approval of Dr. Urbaniak. Many patients receive an upper back lift as part of an after weight loss surgery treatment plan or a mommy makeover. Common surgeries paired with back lift are brachioplasty (arm lift), breast lift, upper body lift, thigh lift, tummy tuck, etc. Whether or not your bra-line back lift is paired with another or multiple procedures will depend on your goals and your comprehensive treatment plan.
Will a back lift leave a visible scar?
During your one-on-one consultation, Dr. Urbaniak will go over what to expect following your surgery, such as the potential for scars and scar maintenance. Typically, Dr. Urbaniak creates incisions so that they can be well-hidden. For female patients, the resulting blemishes can easily be concealed with a bra. Although scars will result, patients often consider them a small consequence compared to having unwanted rolls and folds along the middle and upper back.
When should I get a back lift?
After losing a significant amount of weight, it's important to give your body time to get used to your new size before considering surgery. You should allow your skin to shrink and adjust to your smaller frame. This can ultimately minimize the amount of skin that will need to be removed for your surgery. You should also be at a healthy, stable weight that you are able to maintain. This is to ensure that you do not compromise your results following the procedure.
How long will the results of a back lift last?
If you are able to maintain a steady weight after your bra-line back lift, your results can last for a long time. However, your skin may become lax over time due to the natural aging process. At your follow-up appointments, Dr. Urbaniak can provide you with recommendations that will help you preserve your surgical outcomes.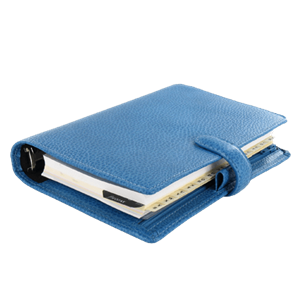 If back rolls and bra-line bulges prevent you from feeling confident while wearing the clothes you want, consider learning more about upper back lift surgery at Urbaniak Plastic Surgery. At our Largo, FL practice, board-certified plastic surgeon Dr. Roderick Urbaniak treats numerous patients, creating customized treatment plans and helping them achieve their cosmetic goals. If you live in or around the greater Clearwater, FL area and would like a smoother, trim back, contact our office and schedule your private consultation.
Related Procedures