What is a Mommy Makeover?
Board-certified plastic surgeon Roderick M. Urbaniak, M.D. frequently consults with women who desperately want to get their pre-pregnancy shape back. Even though childbirth is a miraculous and life-changing moment for all mothers, its physical effects are always left behind. This new, post-pregnancy shape can often leave new moms feeling frustrated with their new bodies. There's good news, though: It's once again possible to achieve a youthful, slimmer, and tighter figure with the help of the mommy makeover procedure. This effective treatment program involves a blend of liposuction and skin removal to target both the upper body (like the arms and breasts) and lower body (such as the tummy). Essentially any area affected by pregnancy, weight fluctuations, or breastfeeding can be addressed with this combination of cosmetic procedures. Additionally, nonsurgical procedures can be performed to correct surface irregularities like hyperpigmentation and blotchy skin from the sudden stretching of the tissue and skin that occurs during pregnancy. If you'd like a chance at getting a youthful silhouette, contact Urbaniak Plastic Surgery in Largo, FL to ask your questions and schedule your private consultation.
what are the Benefits Of The Mommy Makeover?
A mommy makeover in Largo, FL at Urbaniak Plastic Surgery offers wide-ranging benefits to help you reclaim your pre-baby body, including:
Addresses multiple aesthetic concerns in one procedure
Lifts, rejuvenates, and enhances the breasts
Tightens loose, saggy skin
Reduces stretch marks
Removes unwanted fat
Tightens and tones the tummy
Creates dramatic, long-lasting results
Allows you to wear the clothes you want
Restores self-image and confidence
Mommy Makeover Reviews
"Very happy with my procedure! - I had been wanting my breast lifted for a very long time. I breastfeed 2 children and they were very saggy and uneven. I had talked about it for over 15 years. Finally, I was at a point in my life where I could afford to do this procedure and also was able to take the time to recover since my children are now grown. I'm so happy I did this. I feel so much better about my self. Dr Urbanick is a great doctor and my breast look and feel so real! I did not want them to look fake and they truly do not. I was very nervous to have this done and I took my time to do my research. I went on 6 consultations and Dr Urbanick was the last one and I found what I was looking for. He and his staff made me feel very comfortable. I will definitely use him in the future if I decide to do anything else."
- K. /
RealSelf /
Sep 29, 2019
Previous
Next
am i a candidate for a mommy makeover?
The right candidates for a mommy makeover procedure are those who have completed pregnancy and childbirth and have worked to achieve a toned, slimmer appearance through diet and exercise with few results. For so many new moms, surgery can be necessary to regain their pre-pregnancy shape and address all of the issues left behind by childbearing. If you are done having children and are displeased with the side effects left behind, such as sagging breasts, loose abdominal skin, or unwanted fat in the lower back, flanks, and buttocks, then a mommy makeover procedure could be a great option for you. Dr. Roderick Urbaniak's goal with this surgical plan is to help women get the figure they want so they can resume life without unnecessary worry and frustration.
how does a mommy makeover work?
A mommy makeover is a customized treatment individually tailored for patients by board-certified plastic surgeon Dr. Roderick Urbaniak based on the specific areas they would like addressed. Many procedures can be done at once — the most common treatments are breast lift (with or without implants), abdominoplasty, and liposuction. All of these procedures are performed using general anesthesia, taking 4 – 5 hours depending on the number of treatments involved in your unique program. In addition, an overnight stay at the hospital may be required. Your treatment plan might also include nonsurgical skin rejuvenation, such as laser treatments and injectables, to soften facial lines and reduce surface irregularities.
How long is recovery after a mommy makeover?
After a recovery period in the hospital, you will begin your recovery at home with rest and proper aftercare. Healing from a mommy makeover is generally a slow process. Standing upright will be hard the first couple of weeks, and a carefully followed, home treatment protocol will be provided to ensure that your incisions are well cared for and heal properly. The majority of women find that the full healing period can take about six months. Even though the primary recovery may take six week or so, most patients are able to get back to a normal routine within two or three weeks. You should wait at least two months to start working out again. The mommy makeover treatment program can have an incredible impact on women, renewing their self-confidence and self-image.
How much does a mommy makeover cost?
The cost of a mommy makeover can vary depending on what you're including in your surgery. During your consultation, Dr. Roderick Urbaniak will create your treatment plan before he can estimate your costs. A mommy makeover is an investment in reclaiming your confidence after pregnancy and childbirth, so it's important to focus on reaching your goals instead of coming away with the lowest cost. Urbaniak Plastic Surgery accepts many payment methods. Additionally, we can help you find low-interest financing so your mommy makeover is easier to afford.
How do I decide what to include in my mommy makeover?
In your consultation with Dr. Roderick Urbaniak, he will listen to your concerns and goals before examining your body. Once your physical evaluation has been complete, he can make recommendations on what should be a part of your surgical plan. Typically, women select a breast surgery (augmentation and/or a lift) plus liposuction and a body lift (like a tummy tuck).
What about nonsurgical treatments?
Pregnancy and childbirth can take a toll on your body, so nonsurgical treatments are usually not enough to achieve noticeable improvements. During your consultation, Dr. Roderick Urbaniak can explain both your surgical and nonsurgical options. Based on your needs and goals, he will let you know if treatments like nonsurgical fat reduction (like CoolSculpting), vaginal rejuvenation (such as ThermiVa), or nonsurgical skin tightening (including ultherapy or Thermage) should be considered.
Will I have scars?
While a mommy makeover provides a beautiful new shape to women, it does come with some scarring. Dr. Urbaniak will make small, clean incisions to ensure that your scars are as minimal and well-hidden as possible. Most scars that result from this surgery will be able to be covered with undergarments or swimsuits. As part of your recovery instructions, a member of our team will review proper scar care so your stitches heal and fade nicely.
What if I get pregnant again?
In a perfect world, you should wait to have a mommy makeover until after all pregnancies have been completed so the surgical results are not compromised. Generally, any body part that has been lifted or tightened would be at risk for stretching out if a subsequent pregnancy were to occur. If you get pregnant after your mommy makeover, a second surgery can be performed to refresh your results.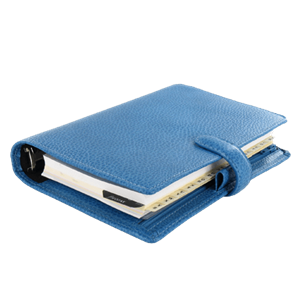 Plan Your Procedure
Recovery Time

6 weeks

Average Procedure Time

4 – 5 hours
Contact Us
Reclaim Your Pre-baby Figure
Instead of feeling upset with your body while trying to shed those final pounds, we invite you to contact Urbaniak Plastic Surgery in Largo, FL to learn more about the mommy makeover treatment program. Lifeless breasts, wrinkles, loose skin, and other surface irregularities can be addressed and improved with this effective surgical plan. While at your private consultation, board-certified plastic surgeon Dr. Roderick Urbaniak will ask you about your concerns and create a tailored procedure plan that touches on each area. With advancements being made in the cosmetic industry every day, it's certainly possible to regain the shape you want with a personalized treatment that addresses your concerns and goals.
Related Procedures
Related Posts