What is Breast Reconstruction?
Breast reconstruction surgery can be performed to restore the female chest to the desired size, shape, and appearance following a lumpectomy or mastectomy. It's also an option to restore the breasts if one or both have been affected by a birth defect or trauma. Advanced options in reconstructive surgery make it possible for you to feel fully restored and confident and attain breasts that look natural once more. This surgery may involve several procedures performed in various stages that may be completed at the beginning of your breast cancer treatment or delayed until the treatment is complete. Largo, FL plastic surgeon Dr. Roderick Urbaniak creates a personalized treatment plan with compassion as we help area women restore their physical appearance and confidence at Urbaniak Plastic Surgery.
Breast Reconstruction Reviews
"A little over a year ago I was diagnosed with breast cancer. My surgeon recommended Dr. Urbaniak for breast reconstruction. Dr. Urbaniak's kindness and skill helped me to successfully get through a very stressful time in my life. I am delighted with the results and equally grateful for the support and patience of the doctor and his staff."
- G.S. /
Google /
Apr 18, 2019
"Dr. Urbaniak and his entire staff are wonderful and professional. I would highly recommend him. He did a fabulous job with my breast reconstruction after a mastectomy."
- K.H. /
Facebook /
Oct 26, 2022
Previous
Next
What are the benefits of breast reconstruction?
A mastectomy can be a difficult experience for any woman. In addition to the physical and emotional stress of cancer treatment, you may be feeling less feminine and confident. Breast reconstruction surgery can alleviate some of these negative feelings by restoring your breasts to their former appearance, or creating a new appearance that is proportionate to the rest of your body. Our caring and experienced staff understand the importance of helping you feel like yourself again through breast reconstruction.
Who is a good candidate for breast reconstruction?
Breast reconstruction is an extremely personalized surgery. Each patient will have a thorough consultative appointment with Dr. Roderick Urbaniak to create and tailor their treatment plan based on their concerns, needs, and suitable options. If you are considering breast reconstruction surgery, it is vital that you have realistic expectations. While Dr. Urbaniak strives to give you a natural appearance, your newly reconstructed breast(s) may not have the same sensations, feel, or look as your original breast(s). You should speak with your oncology doctor before your surgery and inform Dr. Urbaniak of any conditions that may impact healing.
How does breast reconstruction work?
There are many surgical techniques available today to reconstruct the breasts. There are also multiple factors that Dr. Urbaniak will consider when determining the technique that will produce optimal results. A few of these factors include your specific cancer diagnosis, reconstruction timing, whether you will use natural tissue or implants, and if nipple-sparing or nipple reconstruction is a part of the treatment plan. In order to recreate the breast, there must be enough tissue to fully cover the breast mound. Flap methods accomplish this by using your own skin, muscle, and fat to build and cover the breast. The most frequent flap techniques are:
Direct-to-Implant
Latissimus Dorsi Flap
TRAM Flap
Free-Tissue Transfer
Oncoplastic Surgery
What else should I consider before breast reconstruction?
There are many additional techniques, principles, and aesthetic options to consider incorporating with breast reconstruction surgery, including:

Tissue Expanders – While flap procedures are a common and highly successful method for breast reconstruction, you may want to reconstruct your breast(s) with tissue expansion. This involves the placement of a tissue expander under the breast wall. The expander is slowly filled with a saline solution over the course of 4 – 6 months until the skin is stretched sufficiently enough to reconstruct the breasts. After you choose the flap method or tissue expansion, you can then decide whether you would prefer to use a natural fat transfer or breast implants to create the volume and shape of the breast(s).

Nipple-Areola Reconstruction – After your reconstruction mammoplasty, you may want to amplify your results by having a nipple and areola reconstruction. There are numerous options to restore the areola and nipple so that it appears more natural.

Acellular Dermal Matrix (ADM) – This type of biologically derived tissues can be used in implant-based reconstructions to provide soft but strong coverage and support with a great cosmetic outcome. ADM also offers very low rates of complications.
Symmetry Procedures – Dr. Urbaniak offers various methods of reconstruction to achieve symmetry in patients whose breasts are asymmetrical. This could include breast reduction, breast lift, and or fat grafting. Your options will be relayed to you during your consultation.
What should I Expect after breast reconstruction?
Breast reconstruction surgery is performed in several stages. In some phases (like creating a flap, inserting an expander, or implant placement), general anesthesia is used. Some patients may require to stay overnight, but this is dependent on the treatment phase, as well as the individual needs of the patient. When the final step is completed in the breast reconstruction process, you should wear a supportive bra and you may be prescribed medication by Dr. Urbaniak to control swelling, bleeding, and discomfort. In time, your breast(s) will look normal so you can feel more confident. Ongoing monitoring with breast exams and mammograms are important and recommended for your ongoing health.
Breast reconstruction FAQ
How much does breast reconstruction surgery cost?
Breast reconstruction is a complex surgery so to get your best results, you should concentrate on selecting a surgeon with years of experience and training, like Dr. Urbaniak, over the lowest price. During your consultation, Dr. Urbaniak will take time to understand your concerns and goals before creating your personal treatment plan. Once this is done, a member of our team will help explain costs, payment methods, and low-interest financing.
Does insurance cover my surgery?
The WHCRA (Women's Health and Cancer Rights Act) of 1998 requires insurance policies that cover mastectomies to also cover reconstruction surgery as well. If you have insurance, a team member at Urbaniak Plastic Surgery will help you understand your policy and benefits. We will also help you submit needed paperwork to your insurance carrier.
Which technique should I choose?
There is no single reconstruction technique that works for every patient. The recommended technique for you will depend on your concerns, wants, and physique. In your initial consultation, Dr. Urbaniak can discuss your choices, including both implants and flaps, so you understand the pros and cons of each before you decide. Whether you choose implants or a flap for reconstruction, Dr. Urbaniak will do his best to make your results look natural.
What about nipple reconstruction?
Reconstruction of the nipple and areola are usually performed with 3D cosmetic tattooing. If you're interested in nipple and areola reconstruction, you should talk to Dr. Urbaniak during your consultation. He will go over your options so you can decide if you'd like 3D tattooing of the nipple and areola to be a part of your treatment plan.
Should I have reconstruction with my mastectomy or wait?
When you choose to have breast reconstruction is dependent on many factors. Some patients decide to have their breast(s) reconstructed at the same time as their mastectomy while some patients decide to wait. Dr. Urbaniak recommends you schedule a consultation following a diagnosis of breast cancer so you can begin learning about your choices, including when you want to have reconstruction surgery. If you want to have reconstruction with your breast cancer treatment, Dr. Urbaniak will collaborate with your oncology team to plan your care.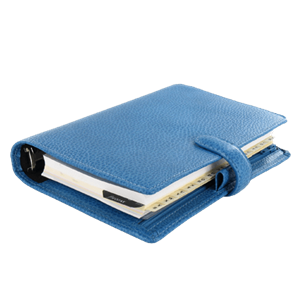 Reclaim Your Self-Confidence
While the process of breast reconstruction can be lengthy, it's probably one of the most worthwhile surgeries for our Largo, FL patients at Urbaniak Plastic Surgery. It may help decrease the physical and emotional impact of breast cancer treatment while also allowing you to boost your figure and self-confidence. If you have breast cancer, have had an injury to the chest, or were born with a defect that affects the shape of your breasts, we encourage you to call our Largo, FL office and schedule your consultation with Dr. Roderick M. Urbaniak.