Cellulite on the buttocks can be frustrating and embarrassing. For many women, getting rid of that dimpled, bumpy look can be challenging. Many will try everything from diet and exercise to cellulite-reducing creams with little to no results. If this sounds familiar, Urbaniak Plastic Surgery and Beach Beauty Bar in Largo, FL, is proud to include in its aesthetic lineup a cutting-edge new treatment to reduce the appearance of cellulite on the buttocks — QWO. This revolutionary FDA-approved injectable treatment can dramatically reduce the appearance of cellulite on the buttocks for smoother, younger-looking skin with visible results in as little as 10 weeks.
QWO is the first and only FDA-approved injectable aesthetic treatment to reduce the appearance of moderate to severe cellulite on the buttocks of women. QWO is a specialized formulation of enzymes called collagenases that are believed to work in three ways:
Releasing and loosening fibrous bands that cause cellulite
Redistributing fat cells
Stimulating the growth of new collagen
During your consultation with Dr. Urbaniak, she will assess the level of your cellulite to see if QWO is right for you. Typically, a QWO treatment regimen consists of three injections spaced three weeks apart. QWO is injected directly into the areas with cellulite in a quick, easy procedure that only takes about 10 minutes. Some patients may experience mild injection site bruising, but there is no downtime after your treatment meaning you can get right back to your normal routine. Many women start to see results in about 10 weeks. These results will continue to improve as QWO does its work.
Reviews
"tummy tuck with muscle repair, a breast lift and lipo - Feeling like a million bucks at age 52! - I ask myself the question "Why did I wait so long to do this? " Should have done this years ago! The results are amazing! I am about 2 months post-op and feeling like a million bucks at age 52! I had a tummy tuck with muscle repair, a breast lift (no implants!) and lipo in the surrounding areas. Dr Urbaniak and his staff were amazing from beginning to end. From the ladies at the front desk, to Hannah who walked me through every step of the way to Eva, who I wish I could have with me at all times as my personal assistant post-op, to Dr. Urbaniak who is truly an artist. I couldn't have chosen a better practice. They stayed in constant contact with me throughout and I am healing beautifully!"
- C. /
RealSelf /
Oct 06, 2022
"I had a double mastectomy and though I'm not done with my journey I have to say.... I could not have found a more compassionate and skilled Doctor than Dr Urbaniak. The office and medical staff are exceptional in all aspects of customer service as well and are caring and so friendly. With all the weight on my shoulders I feel so grateful to have them on my "team". When "all this" is behind me, I think I'll go back to him for a neck lift :)"
- C.S. /
Google /
Jul 23, 2019
"After getting several "breast-imates" a friend urged me to see Dr. Urbaniak. She loved his work and thought I would too. I am so glad I did! He was the only doctor to suggest some additional work that would ultimately create better results. His estimate turned out to be more affordable than the others AND he was so much friendlier. I am beyond satisified with Dr. Roderick Urbaniak and the care his staff gave me. They made every appointment pleasant and quick. AND I LOVE the results of my surgery!! I can't wait to go back and see him again for the follow up. Dr. Urbaniak is a gem!"
- J.R. /
Google /
Feb 18, 2020
"Very happy with my procedure! - I had been wanting my breast lifted for a very long time. I breastfeed 2 children and they were very saggy and uneven. I had talked about it for over 15 years. Finally, I was at a point in my life where I could afford to do this procedure and also was able to take the time to recover since my children are now grown. I'm so happy I did this. I feel so much better about my self. Dr Urbanick is a great doctor and my breast look and feel so real! I did not want them to look fake and they truly do not. I was very nervous to have this done and I took my time to do my research. I went on 6 consultations and Dr Urbanick was the last one and I found what I was looking for. He and his staff made me feel very comfortable. I will definitely use him in the future if I decide to do anything else."
- K. /
RealSelf /
Sep 29, 2019
"Dr. G and all the staff are amazing! The facility is clean and the decor is so chic and modern. They also carry Jane Iredale makeup, which is my absolute favorite! I'm so happy to be a patient of Dr. G! I will definitely be back! Pick below is one day after my HydraFacial and Xeomin injections."
- C.G. /
Facebook /
May 07, 2019
Previous
Next
What is the primary cause of cellulite?
Cellulite is a common concern for women that is unrelated to weight, diet, or working out. It occurs if fat cells grow larger and press up against the skin while connective tissue bands pull down, which causes the dimpled, uneven appearance on a person's skin.
How do QWO injections work?
Through a solution of enzymes known as collagenases, QWO is thought to address the main reasons for cellulite below the skin. QWO helps by breaking the fibrous bands, shifting fat tissue, and promoting the generation of collagen. This triple-action process helps to provide a softer look on the behind with less lumpiness and dimpling.
Does QWO only treat cellulite in the buttocks?
As of now, QWO is approved by the FDA to only address cellulite in adult women's butts, although it may additionally be used to treat the upper legs. When you have your initial consult, talk to Dr. Roderick Urbaniak about other potential treatment options to target cellulite on other regions of your body.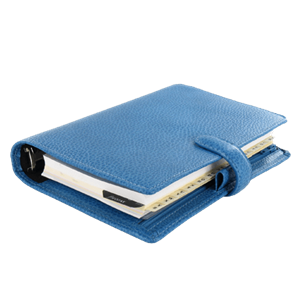 Say Goodbye To Cellulite With QWO
If you're ready to say goodbye to pesky cellulite and a bumpy, dimpled butt, then it's time to check out QWO. Call us at Urbaniak Plastic Surgery and Beach Beauty Bar, serving Largo, FL, and the greater Clearwater, FL area, to learn more about QWO and schedule a consultation. Start your journey to a smoother, rejuvenated booty in as little as 10 weeks with a QWO treatment today.