ABOUT AQUAGOLD FINE TOUCH
The AQUAGOLD Fine Touch works to combine the rejuvenating effects of microneedling with the glowing results of injectable wrinkle fillers and relaxers, such as BOTOX. This technology consists of 20 gold-plated, stainless steel needles that minimize skin irritation and the risk of an allergic reaction to create microchannels in the skin. This personalized delivery system is employed to effectively distribute BOTOX, dermal fillers, nutrient-rich serums, or a combination of these. Compared to traditional injections, AQUAGOLD applies the formula at a consistent depth over a large area of skin for balanced outcomes. Board-certified physician Dr. Ginger Urbaniak is pleased to offer her Clearwater, FL patients this innovative technique to achieve the skin renewal of their desires. To learn more about the AQUAGOLD technology and why it's rapidly becoming the gold standard in injectable methods, contact Urbaniak Plastic Surgery in Largo, FL and schedule your one-on-one consultation.
Reviews
"tummy tuck with muscle repair, a breast lift and lipo - Feeling like a million bucks at age 52! - I ask myself the question "Why did I wait so long to do this? " Should have done this years ago! The results are amazing! I am about 2 months post-op and feeling like a million bucks at age 52! I had a tummy tuck with muscle repair, a breast lift (no implants!) and lipo in the surrounding areas. Dr Urbaniak and his staff were amazing from beginning to end. From the ladies at the front desk, to Hannah who walked me through every step of the way to Eva, who I wish I could have with me at all times as my personal assistant post-op, to Dr. Urbaniak who is truly an artist. I couldn't have chosen a better practice. They stayed in constant contact with me throughout and I am healing beautifully!"
- C. /
RealSelf /
Oct 06, 2022
"I had a double mastectomy and though I'm not done with my journey I have to say.... I could not have found a more compassionate and skilled Doctor than Dr Urbaniak. The office and medical staff are exceptional in all aspects of customer service as well and are caring and so friendly. With all the weight on my shoulders I feel so grateful to have them on my "team". When "all this" is behind me, I think I'll go back to him for a neck lift :)"
- C.S. /
Google /
Jul 23, 2019
"After getting several "breast-imates" a friend urged me to see Dr. Urbaniak. She loved his work and thought I would too. I am so glad I did! He was the only doctor to suggest some additional work that would ultimately create better results. His estimate turned out to be more affordable than the others AND he was so much friendlier. I am beyond satisified with Dr. Roderick Urbaniak and the care his staff gave me. They made every appointment pleasant and quick. AND I LOVE the results of my surgery!! I can't wait to go back and see him again for the follow up. Dr. Urbaniak is a gem!"
- J.R. /
Google /
Feb 18, 2020
"Very happy with my procedure! - I had been wanting my breast lifted for a very long time. I breastfeed 2 children and they were very saggy and uneven. I had talked about it for over 15 years. Finally, I was at a point in my life where I could afford to do this procedure and also was able to take the time to recover since my children are now grown. I'm so happy I did this. I feel so much better about my self. Dr Urbanick is a great doctor and my breast look and feel so real! I did not want them to look fake and they truly do not. I was very nervous to have this done and I took my time to do my research. I went on 6 consultations and Dr Urbanick was the last one and I found what I was looking for. He and his staff made me feel very comfortable. I will definitely use him in the future if I decide to do anything else."
- K. /
RealSelf /
Sep 29, 2019
"Dr. G and all the staff are amazing! The facility is clean and the decor is so chic and modern. They also carry Jane Iredale makeup, which is my absolute favorite! I'm so happy to be a patient of Dr. G! I will definitely be back! Pick below is one day after my HydraFacial and Xeomin injections."
- C.G. /
Facebook /
May 07, 2019
Previous
Next
This technique can be used on your face (including the delicate skin around the eyes and lips), neck, chest, and hands for total skin rejuvenation. Depending on your concerns and aims, the AQUAGOLD microinjection device can be supplied with BOTOX, dermal fillers (like Juvéderm), nutrient-rich serums, or a combination to achieve your ideal results. The fine needles on the device make the treatment more comfortable than traditional injections because they're smaller in size. Ideal candidates for this procedure could be anyone seeking facial revitalization with the use of wrinkle relaxers, fillers, or serums. Anyone who has active acne or open wounds on the areas for treatment should not consider this procedure.
Following your initial consultation in which your AQUAGOLD treatment plan will be developed, you will be taken to a treatment room and prepared for the procedure. Your skin will be cleansed to remove any oil, dirt, makeup, or lotion, and a numbing cream will be placed on the intended areas, if requested. From there, the AQUAGOLD microinjection device will be supplied with your selected treatments (wrinkle relaxers, fillers, or serums). The device will then be applied evenly to your skin for an effective delivery. Once your treatment is complete, a cold compress will be applied to sooth your skin and minimize any swelling or irritation. You will able to leave our office after your appointment and get back to your normal daily routine.
Because the AQUAGOLD needles are gold-plated, you should have minimal redness and inflammation after your treatment. Depending on which substances were administered into your skin during your procedure, your results could be visible right away or take time to become more apparent. Typically, the results from fillers and wrinkle relaxers will be seen immediately, whereas the results from serums will take longer to be noticed. At your consultation, you injector will let you know how long you can expect your results to last and when the ideal time to schedule your next AQUAGOLD treatment will be. To achieve your optimal results, many patients are encouraged to receive three treatments about one month apart each.
FREQUENTLY ASKED QUESTIONS
How much does the AQUAGOLD Fine Touch treatment cost?
The cost for your AQUAGOLD Fine Touch procedure will depend on the size of your treatment area and whether you're choosing wrinkle relaxers, dermal fillers, or nutrient-rich serums to go with it. Once your personalized treatment plan has been developed, we will be able to discuss your costs and accepted payment methods. Urbaniak Plastic Surgery is proud to offer our patients access to our Diamond Membership program. This enrollment will entitle you to exclusive offers and discounts for a whole calender year on our most popular nonsurgical procedures, skin care products, and more.
Why choose the AQUAGOLD Fine Touch?
In comparison to traditional injection techniques, the AQUAGOLD device provides a consistent application of the product throughout the treated area for an even finish. Additionally, the 24k gold-plated needles reduce the possibility of inflammation and negative reaction when compared to typical microneedling devices.
Can I combine this procedure with others?
Fillers, BOTOX, or serums applied using the AQUAGOLD Fine Touch technology is essentially two procedures in one as patients receive the benefits of both microneedling and whatever supplying product is accompanying their treatment. If you wish to pair your AQUAGOLD Fine Touch procedure with another skin rejuvenation service, you should let Dr. Ginger Urbaniak know during your consultation so we can develop a customized treatment program that addresses all of your needs and goals.
Will my results last longer?
With the AQUAGOLD Fine Touch, the application process of BOTOX, dermal fillers, or serums is made more effective. This, however, will not have an effect on the longevity of your results. The outcomes you receive from your procedure will last just as long as they would if applied traditionally. Your next touch-up will be determined by which product is supplying the device. Typically, the results from wrinkle relaxers last 3 – 4 months, while dermal fillers can last up to a year or more depending on the brand.
Does it hurt?
Because the device consists of microinjection needles, patients report that AQUAGOLD treatments tend to cause less tenderness than traditional injections. If you're concerned about pain, you should talk to your injector about receiving a local anesthetic or topical cream to decrease any potential discomfort. At Urbaniak Plastic Surgery, we do everything we can to accommodate our patients' needs.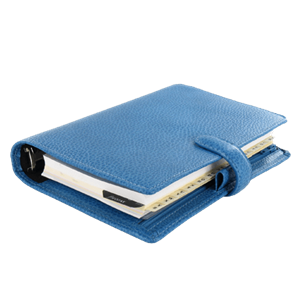 Plan Your Procedure
Average Cost

From

$500
Contact Us
All That Glitters is AQUAGOLD
You can now enjoy the benefits of microneedling with a combined wrinkle relaxer, dermal filler, or nutrient-rich serum treatment with the new AQUAGOLD Fine Touch technology. This gold-plated microinjection device delivers product evenly and consistently throughout your entire face, neck, or chest. Providing balanced results, this remarkable technique is quickly becoming the injection standard at Urbaniak Plastic Surgery. To learn more about the AQUAGOLD Fine Touch technology and receive a personalized treatment plan that addresses your unique concerns and goals, contact our office in Largo, FL to schedule your private consultation with board-certified physician Dr. Ginger Urbaniak.
Related Procedures