Largo, FL board-certified physician Dr. Ginger L. Urbaniak uses an exceptional approach that creates fantastic results for our patients using a treatment with Profound RF technology. RF treatments with advanced Profound have existed for a number of years and are well known in the aesthetics industry for their skin tightening effects. This specific type of therapy utilizes heat to stimulate the production of collagen, elastin, and hyaluronic acid in the deeper layers of the skin to reveal a tighter, smoother surface for both the face and body. Effective for reducing the appearance of wrinkles and creating a nonsurgical facelift effect, Profound microneedling can be beneficial in maximizing your results.
With the ability to create five times the amount of elastin in the skin, Profound can improve skin laxity and create a younger, firmer appearance. At Urbaniak Plastic Surgery, we frequently add this new advancement into our Largo, FL individuals' skin treatments to generate lifted, tighter skin for our patients without the need for a more in-depth surgical procedure. Learn more about Profound RF by contacting our state-of-the-art facility today.
Reviews
"tummy tuck with muscle repair, a breast lift and lipo - Feeling like a million bucks at age 52! - I ask myself the question "Why did I wait so long to do this? " Should have done this years ago! The results are amazing! I am about 2 months post-op and feeling like a million bucks at age 52! I had a tummy tuck with muscle repair, a breast lift (no implants!) and lipo in the surrounding areas. Dr Urbaniak and his staff were amazing from beginning to end. From the ladies at the front desk, to Hannah who walked me through every step of the way to Eva, who I wish I could have with me at all times as my personal assistant post-op, to Dr. Urbaniak who is truly an artist. I couldn't have chosen a better practice. They stayed in constant contact with me throughout and I am healing beautifully!"
- C. /
RealSelf /
Oct 06, 2022
"I had a double mastectomy and though I'm not done with my journey I have to say.... I could not have found a more compassionate and skilled Doctor than Dr Urbaniak. The office and medical staff are exceptional in all aspects of customer service as well and are caring and so friendly. With all the weight on my shoulders I feel so grateful to have them on my "team". When "all this" is behind me, I think I'll go back to him for a neck lift :)"
- C.S. /
Google /
Jul 23, 2019
"After getting several "breast-imates" a friend urged me to see Dr. Urbaniak. She loved his work and thought I would too. I am so glad I did! He was the only doctor to suggest some additional work that would ultimately create better results. His estimate turned out to be more affordable than the others AND he was so much friendlier. I am beyond satisified with Dr. Roderick Urbaniak and the care his staff gave me. They made every appointment pleasant and quick. AND I LOVE the results of my surgery!! I can't wait to go back and see him again for the follow up. Dr. Urbaniak is a gem!"
- J.R. /
Google /
Feb 18, 2020
"Very happy with my procedure! - I had been wanting my breast lifted for a very long time. I breastfeed 2 children and they were very saggy and uneven. I had talked about it for over 15 years. Finally, I was at a point in my life where I could afford to do this procedure and also was able to take the time to recover since my children are now grown. I'm so happy I did this. I feel so much better about my self. Dr Urbanick is a great doctor and my breast look and feel so real! I did not want them to look fake and they truly do not. I was very nervous to have this done and I took my time to do my research. I went on 6 consultations and Dr Urbanick was the last one and I found what I was looking for. He and his staff made me feel very comfortable. I will definitely use him in the future if I decide to do anything else."
- K. /
RealSelf /
Sep 29, 2019
"Dr. G and all the staff are amazing! The facility is clean and the decor is so chic and modern. They also carry Jane Iredale makeup, which is my absolute favorite! I'm so happy to be a patient of Dr. G! I will definitely be back! Pick below is one day after my HydraFacial and Xeomin injections."
- C.G. /
Facebook /
May 07, 2019
Previous
Next
What are the benefits of Profound RF?
Not only can Profound RF be beneficial in creating lifted, firmer skin for the face, but it can also be used to effectively reduce the appearance of cellulite. While other RF and microneedling treatments may help to stimulate collagen, Profound RF is unique in that it helps restore elastin and hyaluronic acid in conjunction with collagen. Candidates for Profound may be desiring to experience the results of a facelift but are not ready to undergo a surgical procedure. Profound RF can offer beneficial, long-lasting results with less overall downtime. It can also be performed at any time of the year on all skin types.
How does Profound RF work?
During your Profound RF treatment, the temperature-controlled device utilizes microneedles to emit RF energy heat into the skin's lower level to stimulate elastin and collagen production. The RF energy, in the form of heat, is transmitted through the needles, which simultaneously punctures your skin and circles back the electrodes on the surface of the skin. The RF energy warms at levels that offer cumulative and ongoing results.
Not only does Profound RF allow for increased elastin and collagen, but it also helps with the production of hyaluronic acid in the skin. As the first FDA-cleared RF microneedling device, Profound can offer long-lasting results after one treatment at Urbaniak Plastic Surgery. Depending on the size of the area being treated, the entire process can take around 45 – 90 minutes to complete.
What Can I Expect after RF Microneedling?
Your microneedling sessions will be performed in the Urbaniak Plastic Surgery facility employing a numbing cream to minimize discomfort. Downtime after RF microneedling with Profound is limited to minimal pinpoint bruising, which resolves in less than one week. Additionally, results may be seen as soon as one month and will continue to improve every month the entire first year. Our team at Urbaniak Plastic Surgery will also make great skin care recommendations to optimize results.
How many Profound RF microneedling treatments should I get?
Profound is unique in that only one treatment session is needed for optimal results. This allows you to achieve your desired outcome without having to receive multiple treatments. Our team at Urbaniak Plastic Surgery will let you know what to expect during your initial consultation at our facility.
What are the benefits of RF microneedling?
The RF microneedling procedure is effective and safe for most skin types, and it can be used on almost every area of the body and face. RF microneedling offers stunning improvements and very little downtime if you are not ready for a facelift or body lift surgery.
Does RF microneedling hurt?
After a local anesthetic is put on the treatment area, you should have minimal discomfort during treatment. Throughout the treatment, our team will ask to ensure you are doing all right. After the anesthetic wears off, you may feel mild discomfort briefly while your skin is healing itself.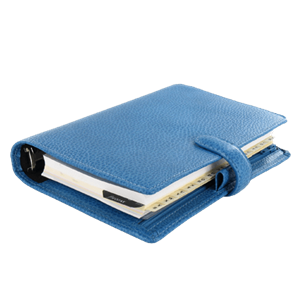 If you are wanting to experience firmer, lifted skin, RF microneedling is an excellent treatment with proven results. Combining radiofrequency skin tightening and microneedling, this outstanding skin repair process has grown in popularity and is a top-rated, minimally invasive treatment for our Largo, FL patients. We ask you to contact Urbaniak Plastic Surgery to learn more.