About Facial Fat Grafting
There are numerous treatments designed to rejuvenate the contours and renew the volume of your face, and autologous fat grafting has recently soared in popularity due to its natural-looking outcomes and lasting benefits. Loss of volume, often due to aging, tends to be more pronounced around the temple area, the eyebrows and eyelids, the cheeks, the lips, and the jaw-line. As this fat diminishes, your skin begins to sag, which causes wrinkles, creases and folds to appear throughout the face. To remedy this common issue, facial fat grafting is employed to address the most common signs of aging. This unique treatment also rebuilds fullness by smoothing lines, wrinkles, and folds throughout your face. After removing unwanted fat from your body, board-certified plastic surgeon Roderick M. Urbaniak, M.D. can skillfully redistribute these cells in the form of an injectable. This injectable is harvested from your own fat cells and applied to the intended parts of your face to create lasting, beautiful results. With fat grafting to the face, you can receive a rejuvenated facial appearance as well as an improvement to your body. To find out more about fat grafting to the face, contact Urbaniak Plastic Surgery in Largo, FL to schedule an appointment with Dr. Roderick Urbaniak.
Reviews
"tummy tuck with muscle repair, a breast lift and lipo - Feeling like a million bucks at age 52! - I ask myself the question "Why did I wait so long to do this? " Should have done this years ago! The results are amazing! I am about 2 months post-op and feeling like a million bucks at age 52! I had a tummy tuck with muscle repair, a breast lift (no implants!) and lipo in the surrounding areas. Dr Urbaniak and his staff were amazing from beginning to end. From the ladies at the front desk, to Hannah who walked me through every step of the way to Eva, who I wish I could have with me at all times as my personal assistant post-op, to Dr. Urbaniak who is truly an artist. I couldn't have chosen a better practice. They stayed in constant contact with me throughout and I am healing beautifully!"
- C. /
RealSelf /
Oct 06, 2022
"I had a double mastectomy and though I'm not done with my journey I have to say.... I could not have found a more compassionate and skilled Doctor than Dr Urbaniak. The office and medical staff are exceptional in all aspects of customer service as well and are caring and so friendly. With all the weight on my shoulders I feel so grateful to have them on my "team". When "all this" is behind me, I think I'll go back to him for a neck lift :)"
- C.S. /
Google /
Jul 23, 2019
"After getting several "breast-imates" a friend urged me to see Dr. Urbaniak. She loved his work and thought I would too. I am so glad I did! He was the only doctor to suggest some additional work that would ultimately create better results. His estimate turned out to be more affordable than the others AND he was so much friendlier. I am beyond satisified with Dr. Roderick Urbaniak and the care his staff gave me. They made every appointment pleasant and quick. AND I LOVE the results of my surgery!! I can't wait to go back and see him again for the follow up. Dr. Urbaniak is a gem!"
- J.R. /
Google /
Feb 18, 2020
"Very happy with my procedure! - I had been wanting my breast lifted for a very long time. I breastfeed 2 children and they were very saggy and uneven. I had talked about it for over 15 years. Finally, I was at a point in my life where I could afford to do this procedure and also was able to take the time to recover since my children are now grown. I'm so happy I did this. I feel so much better about my self. Dr Urbanick is a great doctor and my breast look and feel so real! I did not want them to look fake and they truly do not. I was very nervous to have this done and I took my time to do my research. I went on 6 consultations and Dr Urbanick was the last one and I found what I was looking for. He and his staff made me feel very comfortable. I will definitely use him in the future if I decide to do anything else."
- K. /
RealSelf /
Sep 29, 2019
"Dr. G and all the staff are amazing! The facility is clean and the decor is so chic and modern. They also carry Jane Iredale makeup, which is my absolute favorite! I'm so happy to be a patient of Dr. G! I will definitely be back! Pick below is one day after my HydraFacial and Xeomin injections."
- C.G. /
Facebook /
May 07, 2019
Previous
Next
Fat grating transfers fat from your body to restore volume loss to the face. Replenishing lost volume throughout the face can help you achieve natural and balanced rejuvenation results. Volumetric fat grafting is a new-age technique employed by Dr. Roderick Urbaniak. It can be performed alone or in combination with a facelift or other procedures.
Facial fat grafting is an excellent option for those who want to add natural-looking volume to certain areas of their face. A facial fat transfer can fill in wrinkles like smile lines, Crow's feet, and laugh lines. Additionally, grafted fat can reduce the appearance of acne scars and pitted areas. You could also add volume to your lips and cheeks for a more youthful appearance. Similar to the results of an injectable filler, like Juvéderm or Restylane, a fat transfer is a good option if you want your results to last longer than typical dermal fillers. To be a candidate for a fat grafting, you should have enough excess fat to extract to meet your goals.
The process involves removing fat from areas where it is not wanted, including the abdomen, hips, and flanks, through liposuction. The fat must be harvested then carefully prepared to assure that only pure, healthy fat is being re-injected into the recipient site. The viable, high-quality fat selected will be reintroduced with extreme precision. The process can be done under local or general anesthesia. Dr. Roderick Urbaniak will make use of various injection angles to ensure high immersion rates into your skin and to create an even, smooth result. Based on your treatment plan, fat may be grafted to your cheeks, lips, and/or below your eyes to add volume as well as improve wrinkles, lines, and facial scars.
After your facial fat transfer, your incisions will be sutured and cleaned before you are sent to a recovery area. Dr. Roderick Urbaniak or a member of his team will apply dressings, compression garments, and monitor your health until you can be sent home with a friend or family member. Before your surgery, he will tell you what to expect after surgery and how you can heal more comfortably. Follow-up appointments should be scheduled at our office so Dr. Urbaniak can assess your recovery and progress. Your recovery will vary depending on how much fat was removed and transferred, but you should plan to take a few weeks to rest and recover. At first, you may feel sore with bruising and swelling in the liposuction sites and the grafted areas. You may notice some improvements right away in your face, but it will take several weeks before you'll be able to see your final results. A small amount of fat may be reabsorbed by your body, but with good care, your results should last for many years. Since the body's own tissue is used, there is no risk of allergic reaction with fat grafting.
Frequently Asked Questions
How much does facial fat grafting cost?
Costs for facial fat grafting will include the cost of fat removal. Your treatment price will vary based on how much volume is being added to the face. After a thorough assessment, Dr. Roderick Urbaniak will determine how much fat is needed to create the desired volume and will prepare a customized plan to meet your goals. From there, he will be able to accurately estimate costs, like facility and anesthesia fees. To ensure that your procedure is easier to afford, Urbaniak Plastic Surgery accepts many payment methods, including low-interest financing.
Should I get a dermal filler or fat transfer?
Both a facial fat grafting and a dermal filler (like Juvéderm or Restylane) can improve the appearance of lines and wrinkles and add volume. While dermal fillers can give you beautiful results, a facial fat transfer typically looks more natural and lasts longer. To help you decide how much fat you want added and where, Dr. Urbaniak may suggest starting with dermal fillers. Once you have figured out what you want, Dr. Roderick Urbaniak can perform a fat transfer for results that last for years rather than months.
Can facial fat grafting be combined with another procedure?
Facial fat grafting can be combined with a nonsurgical treatment such as BOTOX (a wrinkle relaxer) or a skin treatment (for example, a facial). Facial fat grafting has also become a popular treatment to complement a facelift. Talk to Dr. Roderick Urbaniak during your consultation about your goals so he can create a plan with surgical and nonsurgical treatments that reach all your cosmetic aims.
How long does facial fat grafting take?
The amount of time it takes to complete your fat transfer will vary depending on how much fat is being removed and the volume needed to attain your desired result. When your customized treatment plan has been created, Dr. Urbaniak will go over what you can expect from the process. This will include the time it will take for liposuction, fat preparation, and grafting. Dr. Urbaniak takes his time to carefully inject thin layers of fat so your results look smooth and natural.
Which areas of the face can be improved with fat grafting?
Fat grafting can be used in a number of locations to add volume or decrease wrinkles. Fat grafting can be done to augment the mid-face, which will allow this area to appear fuller and lifted without the need for surgery. Additionally, fat can be used to add volume to your upper and/or lower lips. You may also receive a fat transfer to fill the sunken or hollow areas under your eyes. Facial fat grafting can also correct scars and wrinkles. Dr. Urbaniak will create your personal treatment plan to address your concerns and achieve your cosmetic goals.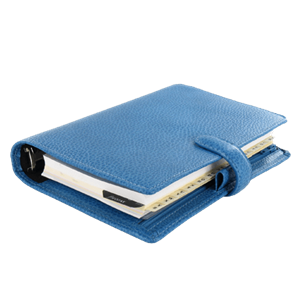 Plan Your Procedure
Recovery Time

3 weeks

Average Procedure Time

1 – 3 hours
Contact Us
Fat transfer procedures are an incredible way to increase volume, smooth out lines, and accentuate your beautiful profile. If you crave a younger, radiant appearance but are hesitant to have invasive surgery, we invite you to ask about facial fat grafting at Urbaniak Plastic Surgery and how it can help you achieve your desired appearance. This is a good option for women and men wanting a natural improvement and lasting results. Call our Largo, FL office right away to schedule your consultation with board-certified plastic surgeon Dr. Roderick Urbaniak to learn more about this exciting procedure.
Related Procedures