Board-certified physician Ginger L. Urbaniak, M.D. offers a wide range of filler injections to address primary signs of aging by improving the look of lines, wrinkles, and lost volume throughout the face. Restylane is one of the most popular brands of injectable dermal fillers because it is able to treat many concerns with its range of different formulas for results that last. This injectable is made with a synthetic version of the body's natural hyaluronic acid (HA), giving the skin a natural, softer look that is more supple and full. A personal treatment plan can correct mild to severe facial lines and wrinkles, as well as add volume to the cheeks or lips for a nonsurgical cheek or lip augmentation. Urbaniak Plastic Surgery carries many formulas from the Restylane line of injectables, including:
Restylane and Restylane-L: Corrects facial wrinkles and folds
Restylane Defyne: Treats moderate to severe smile and laugh lines
Restylane Lyft: Adds volume and lift in the cheeks
Restylane Refyne: Treats light to moderate smile and laugh lines
Restylane Silk: Creates volume in the lips and corrects vertical lip lines
Restylane dermal fillers are great for any person over the age of 21 who would like to refresh or enhance their appearance in some way. Since this line has several formulas, your treatment plan will be personalized to meet your unique goals. Restylane can help you address initial signs of aging, including fine facial lines, or increase the volume in your lips and cheeks. It can also treat severe wrinkles, like laugh lines, frown lines, Crow's feet, nasolabial folds, marionette lines, and more. Additionally, a combination of Restylane Refyne and Silk can be used for nonsurgical lip augmentation. The Silk formulation adds volume to the lips while Refyne reduces the appearance of smile and laugh lines around the mouth. Certain formulas have the anesthetic lidocaine, so you should disclose any known allergies during your consultation with Dr. Ginger Urbaniak or your aesthetician to avoid a reaction.
Reviews
"I had a double mastectomy and though I'm not done with my journey I have to say.... I could not have found a more compassionate and skilled Doctor than Dr Urbaniak. The office and medical staff are exceptional in all aspects of customer service as well and are caring and so friendly. With all the weight on my shoulders I feel so grateful to have them on my "team". When "all this" is behind me, I think I'll go back to him for a neck lift :)"
- C.S. /
Google /
Jul 23, 2019
"After getting several "breast-imates" a friend urged me to see Dr. Urbaniak. She loved his work and thought I would too. I am so glad I did! He was the only doctor to suggest some additional work that would ultimately create better results. His estimate turned out to be more affordable than the others AND he was so much friendlier. I am beyond satisified with Dr. Roderick Urbaniak and the care his staff gave me. They made every appointment pleasant and quick. AND I LOVE the results of my surgery!! I can't wait to go back and see him again for the follow up. Dr. Urbaniak is a gem!"
- J.R. /
Google /
Feb 18, 2020
"Very happy with my procedure! - I had been wanting my breast lifted for a very long time. I breastfeed 2 children and they were very saggy and uneven. I had talked about it for over 15 years. Finally, I was at a point in my life where I could afford to do this procedure and also was able to take the time to recover since my children are now grown. I'm so happy I did this. I feel so much better about my self. Dr Urbanick is a great doctor and my breast look and feel so real! I did not want them to look fake and they truly do not. I was very nervous to have this done and I took my time to do my research. I went on 6 consultations and Dr Urbanick was the last one and I found what I was looking for. He and his staff made me feel very comfortable. I will definitely use him in the future if I decide to do anything else."
- K. /
RealSelf /
Sep 29, 2019
"Dr. G and all the staff are amazing! The facility is clean and the decor is so chic and modern. They also carry Jane Iredale makeup, which is my absolute favorite! I'm so happy to be a patient of Dr. G! I will definitely be back! Pick below is one day after my HydraFacial and Xeomin injections."
- C.G. /
Facebook /
May 07, 2019
"Highly recommend both Urbaniak Plastic Surgery!  I have been a patient for about 7 years and have never been disappointed. I highly recommend as both physicians are incredible and I honestly believe their entire staff is the best around.    Diana J"
- D.J. /
Yelp /
Apr 07, 2022
Previous
Next
Restylane treatments take place inside the office at Urbaniak Plastic Surgery. A numbing cream can be applied for increased patient comfort if desired. The filler is injected into your skin through a fine-gauge needle and then massaged carefully so it fills the needed areas. Multiple injections will likely be needed, which is followed with the application of a cold, gentle compress to reduce swelling. Each Restylane filler is administered with the same technique but on different areas of the face depending on your specific needs and cosmetic goals.
When your Restylane treatment is finished, you can return to normal activities. Your recovery period will depend on what in particular is being treated, so you should talk to your injector about what you can expect following the appointment. The injection sites will appear slightly red and swollen, but this typically goes away within a day. Bruising can occur, but this can usually be concealed with makeup. It is recommended that you avoid strenuous activity for a day, and you should sleep upright for at least one night. Most patients will see some improvements immediately after the procedure, but it usually takes 1 – 2 weeks before the final results appear. Restylane treatments typically last around a year depending on the exact product used.
Frequently Asked Questions
How much does Restylane cost?
Your cost for Restylane injections will vary depending on which formula is used, which area(s) is being treated, how much filler is needed, and more. During your Restylane consultation, your injector will listen to your goals before developing a personalized treatment plan that addresses your needs. From there, your costs can be estimated and payment options discussed. Patients are encouraged to join our Diamond Membership program to receive exclusive deals and discounts on several of our Beach Beauty Bar services, including some injectables.
What is Restylane most commonly used for?
Restylane has many products that are each designed to make you look refreshed but still natural. During your consultation, your injector can explain the different formulas and which one matches your goals. Restylane Refyne, Defyne, and Lyft correct mild to deep facial folds and wrinkles, while Restylane Silk and Lyft add volume to the hands, lips, and cheeks.
How often do I need to come back for a touch-up?
Typically, the results from your Restylane injections can last between 6 – 18 months. This will vary depending on which formula is used, where it is injected, and other factors. During your consultation, your injector will create your injection plan, which will include how often you should schedule treatments to maintain your results. Everyone's body breaks down the product at different rates, so could go several months or over a year without needing a refresher.
Do Restylane injections hurt?
You may feel mild tenderness during the procedure. Prior to your treatment, a numbing cream can be applied to help minimize your discomfort. After the treatment, a cold compress will be applied to reduce swelling and bruising. Our patients rarely, if ever, report any significant pain from their treatment, and the results far outweigh any temporary soreness.
Will I look fake after Restylane?
Dermal fillers, when performed by a trained injector, can produce gorgeous outcomes, and every Restylane filler is designed to look natural. Urbaniak Plastic Surgery is proud to perform Restylane treatments that can help you look naturally rejuvenated. You do not have to fear looking "fake" or artificial while you're in the hands of our skilled team, who are well-trained at administering injectable treatments of all kinds, such as dermal fillers and wrinkle relaxers.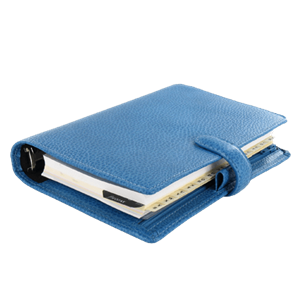 Soften Lines and Wrinkles
If you notice lines and folds on your face that you would like addressed, or if you would like to add fullness to your lips and cheeks, rejuvenate your face with a simple and easy cosmetic procedure. Restylane is a popular treatment offered at Urbaniak Plastic Surgery's Beach Beauty Bar that fills in lines and wrinkles as well as adds volume to create a softer, radiant complexion. Call our Largo, FL office to schedule a consultation with board-certified physician Ginger L. Urbaniak, M.D. or a member of her experienced team to learn more about Restylane and our other products.
Related Procedures