About Radiesse and belotero
These days, there are several injectable dermal fillers on the market for you to choose from for facial rejuvenation. The Radiesse and Belotero Balance dermal fillers offered by our Largo, FL office's Beach Beauty Bar are great for improving mild to moderate lines and wrinkles throughout the face and for reversing age-related volume loss in the hands. Patients who might not have a lot of time for repeat touch-ups love the long-lasting results of Radiesse and Belotero, with the results from Radiesse lasting up to two years and the results from Belotero lasting up to one year. Using calcium hydroxyapatite microspheres in a water-based gel, these two injectable formulas plump and soften the look of your skin through a minimally invasive treatment. Both injectables are approved by the Food and Drug Administration (FDA) to safely and effectively contour your facial features. These can also be used in tandem with other treatments (wrinkle relaxers and fillers) for a personalized procedure plan that fully restores your skin. Finally, you can look younger and boost your confidence with the dermal wrinkle fillers we provide at Urbaniak Plastic Surgery to patients all across the greater Clearwater, FL area.
Adults who are in good health and concerned about mild to moderate lines and wrinkles on their skin are the best candidates for Radiesse and Belotero injectable treatments. These formulas can address smile lines, marionette lines, pre-jowl folds, chin wrinkles, and lines in the sides of the mouth. Both are also approved to correct age-related volume loss in the hands to help them look smoother and younger. You should not receive these injectable treatments if you are allergic to lidocaine or any other ingredients in the products. Make sure to tell Dr. Ginger Urbaniak or your injector about any allergies (severe or not) and medical disorders or conditions you may have. If you are breastfeeding, pregnant, may be pregnant, or are considering pregnancy within 1 – 2 years, you should not undergo either Radiesse or Belotero Balance treatments.
Reviews
"tummy tuck with muscle repair, a breast lift and lipo - Feeling like a million bucks at age 52! - I ask myself the question "Why did I wait so long to do this? " Should have done this years ago! The results are amazing! I am about 2 months post-op and feeling like a million bucks at age 52! I had a tummy tuck with muscle repair, a breast lift (no implants!) and lipo in the surrounding areas. Dr Urbaniak and his staff were amazing from beginning to end. From the ladies at the front desk, to Hannah who walked me through every step of the way to Eva, who I wish I could have with me at all times as my personal assistant post-op, to Dr. Urbaniak who is truly an artist. I couldn't have chosen a better practice. They stayed in constant contact with me throughout and I am healing beautifully!"
- C. /
RealSelf /
Oct 06, 2022
"I had a double mastectomy and though I'm not done with my journey I have to say.... I could not have found a more compassionate and skilled Doctor than Dr Urbaniak. The office and medical staff are exceptional in all aspects of customer service as well and are caring and so friendly. With all the weight on my shoulders I feel so grateful to have them on my "team". When "all this" is behind me, I think I'll go back to him for a neck lift :)"
- C.S. /
Google /
Jul 23, 2019
"After getting several "breast-imates" a friend urged me to see Dr. Urbaniak. She loved his work and thought I would too. I am so glad I did! He was the only doctor to suggest some additional work that would ultimately create better results. His estimate turned out to be more affordable than the others AND he was so much friendlier. I am beyond satisified with Dr. Roderick Urbaniak and the care his staff gave me. They made every appointment pleasant and quick. AND I LOVE the results of my surgery!! I can't wait to go back and see him again for the follow up. Dr. Urbaniak is a gem!"
- J.R. /
Google /
Feb 18, 2020
"Very happy with my procedure! - I had been wanting my breast lifted for a very long time. I breastfeed 2 children and they were very saggy and uneven. I had talked about it for over 15 years. Finally, I was at a point in my life where I could afford to do this procedure and also was able to take the time to recover since my children are now grown. I'm so happy I did this. I feel so much better about my self. Dr Urbanick is a great doctor and my breast look and feel so real! I did not want them to look fake and they truly do not. I was very nervous to have this done and I took my time to do my research. I went on 6 consultations and Dr Urbanick was the last one and I found what I was looking for. He and his staff made me feel very comfortable. I will definitely use him in the future if I decide to do anything else."
- K. /
RealSelf /
Sep 29, 2019
"Dr. G and all the staff are amazing! The facility is clean and the decor is so chic and modern. They also carry Jane Iredale makeup, which is my absolute favorite! I'm so happy to be a patient of Dr. G! I will definitely be back! Pick below is one day after my HydraFacial and Xeomin injections."
- C.G. /
Facebook /
May 07, 2019
Previous
Next
These dermal injections take place in one of our treatment rooms at Urbaniak Plastic Surgery. The injection session takes about about 30 – 60 minutes and can be done immediately after your consultation. To begin the treatment, you will sit comfortably while the targeted areas are cleaned and marked. Most patients feel mild discomfort during their treatment at the initial prick, but if requested, a numbing cream can be used on the injection sites. The dosage of Radiesse or Belotero, which is decided during your treatment planning session, will be prepared in an ultra-fine syringe. The marked injection sites will help guide the injector to carefully administer the product into the face. Once the procedure is finished, a cold compress may be applied to help minimize swelling and bruising.
After your Radiesse or Belotero treatment, you may see slight redness, bruising, and swelling. This is common and should only last for about 5 – 10 days. These side effects can usually be covered with makeup. If your side effects last longer or seem excessive, please do not hesitate to call Urbaniak Plastic Surgery. Most patients see some results right away with better results developing over time. Your face should appear younger, softer, and more radiant. You should ask Dr. Ginger Urbaniak or your aesthetician when to schedule your next treatment to maintain your results.
Frequently Asked Questions
How much does Radiesse and Belotero cost?
The cost of your treatment will depend how much product is needed to reach your desired outcome. During your initial consultation at our practice, we will ask about your concerns and goals. From there, we will be able to create your personalized treatment plan. After your unique treatment program has been developed, we can talk about your potential costs and many payment options. Patients are invited to join our inclusive Diamond Membership program that entitles you to exclusive offers on some of our more popular nonsurgical services.
Are the injections painful?
Generally, patients do not need local anesthesia prior to their injections. However, a local anesthetic is available to make you feel more comfortable. Many patients may have slight and brief discomfort when the needle pierces the skin.
What are the side effects of Radiesse and Belotero?
Treatments with either Radiesse or Belotero rarely produce abnormal side effects when performed by an experienced injector, like our staff members at Urbaniak Plastic Surgery. During your one-on-one consultation, make your injector aware of your medical history and if you have any known allergies to prevent a reaction from occurring. Right after your treatment, you may have mild redness, bruising, numbness, or itching. This is temporary and will generally fade within 1 – 2 days.
What other procedures can I combine with Radiesse and Belotero?
Radiesse or Belotero injections can be performed along with other injectables for a liquid facelift to help achieve your ideal results. Many patients use wrinkle fillers along with BOTOX or other muscle relaxants to produce more dramatic improvements. Talk to your injector in before your treatment to find out about other procedures that complement the results of your wrinkle filler injections.
Filler or BOTOX?
If you want to diminish the appearance of fine lines and wrinkles without having to undergo a surgical procedure like a facelift, then an injectable treatment may be an ideal solution. While both fillers and BOTOX work to diminish the appearance of wrinkles, they are different. BOTOX temporarily freezes the underlying facial muscles for a smoother appearance, while fillers use a gel-like substance to eliminate the appearance of existing wrinkles.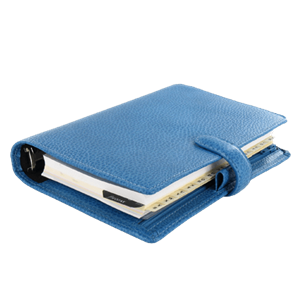 GET SMOOTHER, RADIANT SKIN
As a wrinkle filler, both Radiesse and Belotero receive outstanding reviews from our patients due to the beautiful results they provide. If you would like to learn more about these injectable wrinkle filler treatments, please call our office, Urbaniak Plastic Surgery, in Largo, FL today to schedule a one-on-one consultation with board-certified physician Dr. Ginger Urbaniak. Our staff members pride themselves on providing comprehensive and quality aesthetic care to each and every one of our patients.
Related Procedures