About Laser Skin Resurfacing
Laser skin resurfacing provided by our team at Urbaniak Plastic Surgery is a nonsurgical cosmetic procedure that uses pulsating beams of light to exfoliate damaged surface skin one layer at a time. This treatment is great for correcting facial lines and wrinkles as well as for improving skin blemishes like acne scars, pigmentation, and more. Also called a laser peel, laser skin resurfacing is a great facial treatment for patients desiring softer, clearer, and youthful-looking skin. Depending on the condition of your complexion, the laser will be adjusted accordingly to suit your unique needs. To complete this treatment, our cosmetic office utilizes the Cutera Pearl Fractional laser. Due to its intensity, there is some downtime needed with most laser skin resurfacing procedures. If you have a rough skin texture, facial lines, acne scars, or pigmentation issues and are interested in improving the overall quality of your skin, schedule a one-on-one consultation with board-certified physician Ginger L. Urbaniak, M.D. at her Largo, FL practice. She or a member of her team will be more than happy to provide you with the information you want and evaluate your skin's health.
FRACTIONAL LASER TREATMENTS
Urbaniak Plastic Surgery offers three types of laser skin resurfacing treatments that could potentially be chosen based on the condition of your skin. Some are performed for milder cases of skin damage, while others are more aggressive:
Ablative Laser Treatments
Ablative laser treatments eliminate thin layers of skin, like a deep chemical peel or dermabrasion with a precision that allows the technician to avoid skin damage. Ablative lasers are best for tightening skin and correcting wrinkles and acne scars.
Non-Ablative Laser Treatments
Non-ablative laser treatments do not remove any skin; rather, the light creates micro-damage to the skin to prompt the body's natural healing response. Non-ablative procedures are ideal for minimizing fine lines and wrinkles on patients who are able to wait several months for strong results.
Fractional Laser Treatments
Fractional lasers are both ablative and non-ablative that create micro-damage in the lower layers of the skin. The skin's automatic healing creates firmer, healthier skin. Fractional lasers may also be performed to help deep wrinkles, acne scarring, sun damage, and pigmentation problems.
Reviews
"I had a double mastectomy and though I'm not done with my journey I have to say.... I could not have found a more compassionate and skilled Doctor than Dr Urbaniak. The office and medical staff are exceptional in all aspects of customer service as well and are caring and so friendly. With all the weight on my shoulders I feel so grateful to have them on my "team". When "all this" is behind me, I think I'll go back to him for a neck lift :)"
- C.S. /
Google /
Jul 23, 2019
"After getting several "breast-imates" a friend urged me to see Dr. Urbaniak. She loved his work and thought I would too. I am so glad I did! He was the only doctor to suggest some additional work that would ultimately create better results. His estimate turned out to be more affordable than the others AND he was so much friendlier. I am beyond satisified with Dr. Roderick Urbaniak and the care his staff gave me. They made every appointment pleasant and quick. AND I LOVE the results of my surgery!! I can't wait to go back and see him again for the follow up. Dr. Urbaniak is a gem!"
- J.R. /
Google /
Feb 18, 2020
"Very happy with my procedure! - I had been wanting my breast lifted for a very long time. I breastfeed 2 children and they were very saggy and uneven. I had talked about it for over 15 years. Finally, I was at a point in my life where I could afford to do this procedure and also was able to take the time to recover since my children are now grown. I'm so happy I did this. I feel so much better about my self. Dr Urbanick is a great doctor and my breast look and feel so real! I did not want them to look fake and they truly do not. I was very nervous to have this done and I took my time to do my research. I went on 6 consultations and Dr Urbanick was the last one and I found what I was looking for. He and his staff made me feel very comfortable. I will definitely use him in the future if I decide to do anything else."
- K. /
RealSelf /
Sep 29, 2019
"Dr. G and all the staff are amazing! The facility is clean and the decor is so chic and modern. They also carry Jane Iredale makeup, which is my absolute favorite! I'm so happy to be a patient of Dr. G! I will definitely be back! Pick below is one day after my HydraFacial and Xeomin injections."
- C.G. /
Facebook /
May 07, 2019
"Highly recommend both Urbaniak Plastic Surgery!  I have been a patient for about 7 years and have never been disappointed. I highly recommend as both physicians are incredible and I honestly believe their entire staff is the best around.    Diana J"
- D.J. /
Yelp /
Apr 07, 2022
Previous
Next
There are several factors to take into consideration when deciding which laser peel treatment is right for your skin. Laser skin resurfacing is designed for anyone who is unhappy with their general complexion. If you have sun damage, acne scars, age spots, lines and wrinkles, redness, or pigmentation concerns, a laser skin resurfacing treatment can be utilized to effectively address these cosmetic flaws. In addition, laser skin resurfacing works well for patients who have scaly patches, rough texture, or other irregularities. This treatment is not recommended if you have very dark skin or active acne. Also, it is important to be aware that there is downtime associated with these laser peels. Some patients, depending on the condition of their skin, may require up to 2 – 3 weeks for recovery.
When you have a deeper or more intense laser resurfacing treatment, you may be asked to use a retinoid cream for a few weeks before your laser procedure. This helps to prepare the skin for better results. Medication will be prescribed prior to your session to help minimize pain for greater relaxation during your session. If your skin requires mild correction, a topical anesthetic can be applied to numb certain areas where the laser will target. For the full face or more intense laser treatments, some form of sedation may be used. During the procedure, you will relax in our treatment chair while the laser glides over the skin, precisely targeting the specific sections for resurfacing. You will feel warmth from the Cutera Pearl Fractional laser followed by cold air from its built-in cooling system. This technology works to eliminate dead and damaged skin cells while also stimulating natural collagen production.
After lighter peels, a healing ointment will be applied to the skin and you can return home to recover. Your complexion will appear red, and there will be some irritation and swelling. This should subside within a couple of days. The peeling process will last over a 3 – 5-day timeframe. If you are receiving a more intense laser treatment, your recovery period will last longer. The treated areas will most likely be covered by dressings because the irritation, swelling, and burning side effects will be more intense over time. Medication can be prescribed to minimize these side effects. The recovery time associated with a deeper laser peel can last 2 – 3 weeks. All patients should reduce their sun exposure after their treatment and apply sun protection frequently. For all peel intensities, the skin will naturally flake, crust, and peel away. It's vital to avoid interfering with the healing process to prevent any scarring and protect the treated area from UV exposure. Once the peeling process has completed, your skin will feel softer and appear rejuvenated, younger, and clearer.
Frequently Asked Questions
How much does laser skin resurfacing cost?
Laser skin resurfacing costs will vary depending on the treatment type you choose. During your consultation, Dr. Ginger Urbaniak will evaluate your skin issues and goals before discussing the different types of resurfacing treatments available to address them. From there, she can help you select your resurfacing treatment and discuss costs. Urbaniak Plastic Surgery often runs treatment specials and discounted packages, so ask for more information during your consultation. We encourage patients to ask about joining our Diamond Membership program. Taking part in this exclusive opportunity will allow you to receive 30% off on select laser procedures (such as laser skin resurfacing), as well as grant you access to other great deals on injectables, HydraFacials, and more.
What'ss the best type of resurfacing for me?
Dr. Roderick Urbaniak will help you decide which laser resurfacing treatment best fits your needs and goals during your consultation. The best option for you will depend on the health of your skin, your skin problems, and how deep you want the treatment to go. The length of time you're willing to devote to recovery may also be a deciding factor when choosing your laser peel plan. When in doubt, it's best to try a lighter technique to see how you like your results and adjust as needed for your next session.
How can I help my skin recover after a resurfacing treatment?
Dr. Ginger Urbaniak or a member of her team will give you tips on how you can help your skin heal after a laser resurfacing treatment. The number one rule is to not pick or peel your skin because this can lead to lasting damage, like scars. You should cease all hair removal methods in the treatment area, which means no shaving, waxing, or depilatory creams. We will recommend an ointment to help soothe and heal your skin.
Should I get laser skin resurfacing, a chemical peel, or dermabrasion?
After listening to your skin issues, Dr. Ginger Urbaniak will help you decide if laser skin resurfacing, a chemical peel, or a dermabrasion treatment better fits your needs and goals. While they all improve the surface of the skin, each has its own benefits and drawbacks. During your consultation, Dr. Urbaniak can discuss each option and make a recommendation for your treatment.
How often should I get laser resurfacing treatments?
Depending on the resurfacing method you and Dr. Ginger Urbaniak select for your treatment, you may need to wait a few weeks or even months between appointments. Deeper treatments will provide longer-lasting results but will additionally require more time for recovery. You should let Dr. Urbaniak know how often you are willing to come back for treatments so she can take this into account when suggesting a type of resurfacing during your consultation.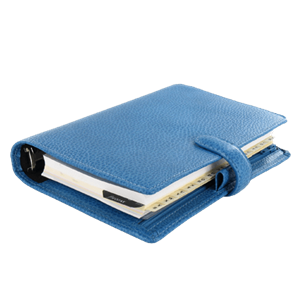 Plan Your Procedure
Average Cost

From

$450
Contact Us
A Softer, Clearer Complexion
A laser skin resurfacing peel offers excellent results for men and women who desire a younger-looking complexion. If you're considering a laser resurfacing treatment and would like to learn more about them, as well as other nonsurgical treatments we offer at Urbaniak Plastic Surgery, we invite you to contact our office in Largo, FL today to schedule your consultation with board-certified physician Dr. Ginger Urbaniak.
Related Procedures