After Weight Loss Surgery
Anyone who achieves significant weight loss is to be commended for having overcome a big hurdle in their life. This difficult but worthwhile journey is the beginning of an entirely new way of living for so many. However, this accomplishment doesn't come without at least one downside. While their new shape represents a huge triumph, men and women who have lost weight are often faced with a new frustration: loose skin. Skin laxity occurs when areas of the body that were once full lose volume, which can be caused by weight loss. This happens because significant weight loss typically leaves patients with skin that cannot conform to the new, smaller size of their body. Regardless of where the sagging tissue resides, skin removal surgery is required to adequately resolve the problem. Board-certified plastic surgeon Roderick M. Urbaniak, M.D. provides after weight loss surgery for men and women all across the greater Clearwater, FL area and beyond. This life-changing treatment offered at Urbaniak Plastic Surgery can serve as the last step in your tremendous weight loss journey.
What are the benefits of after weight loss surgery?
To help you celebrate your major weight loss, Urbaniak Plastic Surgery offers after weight loss surgery for our Largo, FL patients to provide benefits like:
Getting rid of excess and loose skin
Tightening and lifting the remaining skin
Enhancing your ability to move uninhibited
Reduces your skin irritation and chafing
After Weight Loss Surgery Reviews
Am I A Candidate for After Weight Loss Surgery?
Ideal candidates for skin removal and tightening surgery are those who have excessive loose skin as a result of losing a significant amount of weight. In most cases, this issue can be seen early on in the weight loss stages. If weight loss has caused loose or hanging skin, having surgery at Urbaniak Plastic Surgery can excise the excess tissue and secure the remaining skin for a healthy, tighter look. It's important for patients to be at or near their goal weight before having this procedure.
How is After Weight Loss Surgery Performed?
After weight loss surgery is considered a major treatment. It is performed with the patient under general anesthesia and lasts about 3 – 7 hours, depending on the number of procedures that have been combined. An overnight stay at the hospital will be necessary for most people. Liposuction is usually incorporated during surgery to remove areas where pockets of fat exist, which is then followed by skin removal. After weight loss surgery has a greater need for larger incisions when compared to other cosmetic surgeries, so scars will certainly form as a result of this treatment. During your procedure, Dr. Roderick Urbaniak does his best to make the incisions as inconspicuous as possible. He or a member of our team will supply you with comprehensive scar treatment instructions so the heal healthy and flat, blending into your skin.
What to Expect Following After Weight Loss Surgery
Once released from the hospital, it's important to schedule enough time to recover at home. Tubes may be inserted near the incision sites to help control drainage, and medical garments should be worn to reduce swelling. For most, it takes roughly 2 – 4 weeks until you can resume regular activities. However, depending on the complexity of your surgery, it could take longer. Dr. Roderick Urbaniak finds that most of his patients are fully recovered around 4 – 6 months following their treatment. After weight loss surgery can be life changing for patients and produce noticeable outcomes that are immediate. You'll finally be able to wear the clothes you want and become more active without sagging skin getting in your way.
After Weight Loss Surgery FAQs
How much does after weight loss surgery cost?
You cost for after weight loss surgery will depend on what is all part of your treatment. During your consultation, Dr. Roderick Urbaniak will develop your customized program based on your concerns and goals. Once your treatment plan is finalized, he can better estimate your costs, which will include fees for the facility, anesthesia, pre- and post-surgical care, and more. Urbaniak Plastic Surgery accepts many payment methods, including low-interest financing.
Can I use insurance to pay for my after weight loss surgery?
Health insurance, for the most part, does not cover the expenses associated with cosmetic surgery. However, coverage varies and may apply to some weight loss patients if loose skin has become a medical issue. If you would like to use your health insurance, please let Dr. Urbaniak know during your initial consultation so a member of our team can help you get the needed information and paperwork to complete your insurance claim.
What will be included in my after weight loss surgery?
Typical areas of the body that are a part of after weight loss surgery are the abdomen, buttocks, thighs, arms, neck, and breasts. During your consultation, Dr. Urbaniak will listen to your concerns and goals before performing a physical exam of your body. Once this is complete, he can give you his recommendations for what should be included in your after weight loss surgery treatment plan.
When should I get my after weight loss surgery?
As you start to lose a lot of weight, loose skin will become visible. It's usually around the time you've reached your goals that you should schedule a consultation at Urbaniak Plastic Surgery. During this consultation, Dr. Urbaniak can talk to about how to prepare for your surgery and what might be included in your surgical plan. Before moving forward with this process, you should be at or near a healthy, stable weight.
What will my recovery be like after surgery?
Your recovery will vary depending on how many areas you are addressing during after weight loss surgery. If many regions are to be treated, it will take you longer to recover. Dr. Urbaniak will tell you what to expect during your recovery and let you know how to help make yourself more comfortable for the duration of the healing period. Follow-up appointments at Urbaniak Plastic Surgery will need to be scheduled so we can monitor your progress and recovery.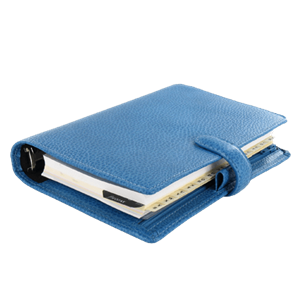 Plan Your Procedure
Recovery Time

2 – 4 weeks

Average Procedure Time

3 – 7 hours
Contact Us
Weight loss is an outstanding triumph, and we deeply congratulate everyone who has met their weight loss goals. However, if loose and hanging skin has become a new frustration, board-certified plastic surgeon Dr. Roderick Urbaniak encourages patients to learn about their options for cosmetic skin removal. After weight loss surgery can further sculpt your physique and help you achieve and surpass each of the body ideals you've set for yourself. If you live in or around the greater Clearwater area, call Urbaniak Plastic Surgery in Largo, FL to schedule your consultation.
Related Procedures