Even if you're committed to your healthy diet and exercise routine, you probably still have areas of fat that keep you from feeling fully confident in yourself. Urbaniak Plastic Surgery is proud to offer the latest techniques to safely excise unwanted fat from certain areas of your body. Liposuction, or lipoplasty, is a body reshaping procedure that removes fat cells from the abdomen, hips, thighs, and buttocks to produce a defined, trim silhouette. This treatment can be used throughout several areas of the body. Additionally, liposuction can act as a complement to other procedures. During your initial visit, board-certified plastic surgeon Roderick M. Urbaniak, M.D. will examine your problematic areas and listen to your wants. From there, he will devise a customized treatment program to help you achieve the look you want. Our team will do everything we can to help you look and feel your absolute best.
what are the TYPES OF LIPOSUCTION?
Tumescent Liposuction
With the tumescent liposuction technique, a saline solution, local anesthesia, and adrenaline are infused into the area being treated. This allows Dr. Roderick Urbaniak to maneuver a small instrument called a cannula, connected to a vacuum machine, to suction away excess fat and improve body contour.
Power-Assisted Liposuction
Power-assisted liposuction is a new technology that employs a suction cannula that vibrates at rapid speeds. This vibration allows the fat cells to loosen so they can be suctioned away gently with less trauma to the surrounding tissues. Power-assisted liposuction, or PAL, is performed in conjunction with the tumescent technique. This maximizes the efficiency of fat removal and patient comfort. Additionally, it helps to minimize bruising. Advantages of PAL over more traditional techniques include a shorter procedure length, less swelling and bruising, quicker recovery, more precise and even contouring, and improved overall safety.
Ultrasonic Liposuction
Ultrasonically-assisted liposuction (UAL) is a complement to traditional forms of lipoplasty. For this new method, ultrasonic energy is used to break up thicker, stubborn areas of fat that do not respond well to traditional liposuction methods. Following UAL, traditional liposuction is employed to remove the loosened fat. This is particularly useful for tough and difficult areas, such as regions that have tough scarring or the fibrous fat pockets present in the chest area (typically seen in male patients with gynecomastia).
Liposuction Reviews
"Bringing Sexy Back - Clearwater, FL - Approximately 5 months ago, I was searching the web for a plastic surgeon. I chose Doctor Urbaniak because he had the best before and after photos on his website. Doctor Urbaniak performed breast augmentation and liposuction on me. I am very pleased with my results and believe that it was money well spent."
- K. /
RealSelf /
Mar 29, 2016
"Feeling like a million bucks at age 52! - I ask myself the question "Why did I wait so long to do this? " Should have done this years ago! The results are amazing! I am about 2 months post-op and feeling like a million bucks at age 52! I had a tummy tuck with muscle repair, a breast lift (no implants!) and lipo in the surrounding areas. Dr Urbaniak and his staff were amazing from beginning to end. From the ladies at the front desk, to Hannah who walked me through every step of the way to Eva, who I wish I could have with me at all times as my personal assistant post-op, to Dr. Urbaniak who is truly an artist. I couldn't have chosen a better practice. They stayed in constant contact with me throughout and I am healing beautifully!"
- C. /
RealSelf /
Oct 05, 2022
Previous
Next
What Are the Benefits of Liposuction?
Liposuction procedures performed at Urbaniak Plastic Surgery are productive and safe ways to get rid of frustrating areas of excess fat on the body. Aesthetic and practical benefits of liposuction with Dr. Urbaniak at his Largo, FL facility include:
Multiple treatment techniques to choose from
Eliminating unwanted fat that has been resistant to diet and exercise
Toning and trimming your body
Boosting body image and appearance
Achieving a healthier weight and lower body mass index
Fat tissues are permanently removed
Long-lasting results can be seen within a few weeks after the surgery
am i a candidate for liposuction?
Liposuction is a wonderful procedure for patients who are at a healthy weight but have pesky areas of fat that have been difficult to lose with exercise and diet alone. Patients contemplating liposuction should have skin that is taut because liposuction doesn't address loose or sagging skin. It's also important to realize that liposuction is not a solution for losing weight. Women who are considering liposuction should be past pregnancies as this could compromise their results. During your one-on-one consultation, Dr. Roderick Urbaniak will discuss realistic expectations and determine whether or not this effective solution is right for your body and goals.
Surgical liposuction is performed as an outpatient procedure with the patient under general anesthesia. A very small incision is made in the skin where a cannula will be placed. The cannula is a tube that helps loosen the fat as it is being removed. Once the desired amount of fat deposits have been suctioned out, Dr. Roderick Urbaniak will close the incision. Depending on the number of areas receiving treatment, your surgery could last anywhere from 2 – 6 hours. In the dedicated recovery area, your post-operative team will help manage any pain and care for your incisions until your discharge.
how long is recovery after liposuction?
You may need to recover at home from your liposuction procedures for 1 – 4 weeks depending on the number of areas treated and the size of the treatment area. It is normal to see swelling and bruising for up to a couple of weeks. You will likely have your sutures removed within one or two weeks post-surgery. What is most important after having lipoplasty is to allow your body time to rest and heal. When you are ready to return to work, you need to remember to go slow and steadily build up your strength by sticking to short walks and light workouts as advised by Dr. Roderick Urbaniak. It's important to keep in mind that you may see some changes after six weeks, but it takes 6 – 10 months before your new body shape and contour has fully adjusted to your slimmer body.
How much does liposuction cost?
Your cost for liposuction will vary based on the technique being used and the size of the areas being addressed. During your consultation, Dr. Roderick Urbaniak will develop your customized liposuction surgical plan based on your needs and goals. He will also take into consideration your budget. Once your plan is developed, estimated costs can be discussed. To make your surgery affordable, Urbaniak Plastic Surgery accepts many payment options. We also can help you find low-interest financing if needed.
What about nonsurgical liposuction?
Thanks to modern advancements, there are many nonsurgical options available to reduce fat. Some popular methods are CoolSculpting, UltraShape, Vanquish, Liposonix, and Kybella. While these nonsurgical treatments may help reduce small amounts of fat, liposuction tends to be ideal for most patients. Liposuction surgery delivers more consistent and dramatic results. Talk to Dr. Urbaniak about nonsurgical liposuction during your consultation. He will discuss the benefits and drawbacks of both methods and help you decide which is best for your needs and goals.
What about cellulite and loose skin?
Surgical liposuction only addresses excess fat on the body. If you have loose skin, Dr. Roderick Urbaniak may suggest combining liposuction with a surgical body lift. Liposuction is often performed with skin tightening surgery, such as a tummy tuck, arm lift, or thighplasty, to produce the best results. For cellulite, there are several nonsurgical and minimally invasive treatment options, including Cellulaze, VelaShape, VASER Shape, and Venus Freeze. During your consultation, let Dr. Urbaniak know if you have concerns like loose skin and cellulite so a comprehensive treatment plan can be developed to address these issues.
Will I have scars?
Since liposuction is a surgical procedure, incisions will be made and stitched. This will create scars, but Dr. Urbaniak does his best to minimize their appearance by making small incisions in the natural folds of your body or in less visible areas. After your surgery, a member of our team will explain how to care for your stitches so they heal flat and eventually fade.
Will my results last?
Before you have liposuction surgery, it's important to be committed to maintaining your results. While liposuction reduces the number of fat cells in your body, you can still gain and lose weight. Dr. Roderick Urbaniak recommends that you be at or near your ideal weight before having liposuction surgery. Afterward, it is best to stay within 5 – 10 pounds of your post-surgical weight. Pregnancy after liposuction will also impact your results; however, a second surgery or mommy makeover can be performed to refresh your appearance.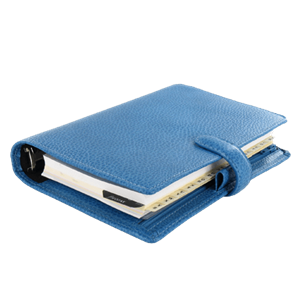 Plan Your Procedure
Recovery Time

4 weeks

Average Procedure Time

2 – 6 hours
Contact Us
Liposuction at Urbaniak Plastic Surgery offers men and women alike the opportunity to have unwanted fat expelled from their body almost immediately. Without liposuction, it can be seemingly impossible to get the slimming results you want. We offer various choices for liposuction treatment based on your personal aesthetic desires. We invite you to contact our practice in Largo, FL to schedule your private consultation with board-certified plastic surgeon Dr. Roderick Urbaniak.
Related Procedures
Related Posts