Losing weight is a great victory for any person. However, women and men alike who reach their goal weight often require one more step to complete their full-body transformation. Depending on how long you carried the extra weight and how much weight you have lost, hanging skin can be a big concern. The thighs are a common problem area for most patients who have undergone significant weight loss and experience hanging skin that failed to adjust to the new, slimmer shape of their body. To remedy this issue, board-certified plastic surgeon Roderick M. Urbaniak, M.D. offers thigh lift surgery (also known as thighplasty) at Urbaniak Plastic Surgery to remove extra skin on the outer and inner thighs. The results produce a contoured, firm appearance. Thigh lift surgery has recently risen in popularity because it provides effective results for patients combating sagging skin on the thighs.
benefits of thigh lift surgery
A thigh lift in Largo, FL at Urbaniak Plastic Surgery can provide dramatic benefits to reshape and define your legs, including:
Removes loose, hanging, excess skin
Tightens and firms skin
Enhances the shape and contour of the thighs
Diminishes stretch marks
Improves comfort
Results are natural-looking and long-lasting
Allows you to wear the clothes you want
Boosts confidence and self-image
Reviews
"tummy tuck with muscle repair, a breast lift and lipo - Feeling like a million bucks at age 52! - I ask myself the question "Why did I wait so long to do this? " Should have done this years ago! The results are amazing! I am about 2 months post-op and feeling like a million bucks at age 52! I had a tummy tuck with muscle repair, a breast lift (no implants!) and lipo in the surrounding areas. Dr Urbaniak and his staff were amazing from beginning to end. From the ladies at the front desk, to Hannah who walked me through every step of the way to Eva, who I wish I could have with me at all times as my personal assistant post-op, to Dr. Urbaniak who is truly an artist. I couldn't have chosen a better practice. They stayed in constant contact with me throughout and I am healing beautifully!"
- C. /
RealSelf /
Oct 06, 2022
"I had a double mastectomy and though I'm not done with my journey I have to say.... I could not have found a more compassionate and skilled Doctor than Dr Urbaniak. The office and medical staff are exceptional in all aspects of customer service as well and are caring and so friendly. With all the weight on my shoulders I feel so grateful to have them on my "team". When "all this" is behind me, I think I'll go back to him for a neck lift :)"
- C.S. /
Google /
Jul 23, 2019
"After getting several "breast-imates" a friend urged me to see Dr. Urbaniak. She loved his work and thought I would too. I am so glad I did! He was the only doctor to suggest some additional work that would ultimately create better results. His estimate turned out to be more affordable than the others AND he was so much friendlier. I am beyond satisified with Dr. Roderick Urbaniak and the care his staff gave me. They made every appointment pleasant and quick. AND I LOVE the results of my surgery!! I can't wait to go back and see him again for the follow up. Dr. Urbaniak is a gem!"
- J.R. /
Google /
Feb 18, 2020
"Very happy with my procedure! - I had been wanting my breast lifted for a very long time. I breastfeed 2 children and they were very saggy and uneven. I had talked about it for over 15 years. Finally, I was at a point in my life where I could afford to do this procedure and also was able to take the time to recover since my children are now grown. I'm so happy I did this. I feel so much better about my self. Dr Urbanick is a great doctor and my breast look and feel so real! I did not want them to look fake and they truly do not. I was very nervous to have this done and I took my time to do my research. I went on 6 consultations and Dr Urbanick was the last one and I found what I was looking for. He and his staff made me feel very comfortable. I will definitely use him in the future if I decide to do anything else."
- K. /
RealSelf /
Sep 29, 2019
"Dr. G and all the staff are amazing! The facility is clean and the decor is so chic and modern. They also carry Jane Iredale makeup, which is my absolute favorite! I'm so happy to be a patient of Dr. G! I will definitely be back! Pick below is one day after my HydraFacial and Xeomin injections."
- C.G. /
Facebook /
May 07, 2019
Previous
Next
Thigh lift surgery is a skin removal and tightening procedure that addresses loose soft tissue and works well as an after weight loss procedure. It is typically performed for patients who have lost at least 100 pounds. It's also fairly popular in older patients who are fighting sagging skin due to age, as well as with women whose body weight fluctuated substantially due to pregnancy. If you have wrinkly, loose, or hanging skin on the upper thighs (either the inner thigh, outer thighs, or both), a thigh lift may be an excellent option. However, if cellulite is your primary issue, Dr. Roderick Urbaniak can suggest other procedures, both surgical and nonsurgical, that may help improve the appearance of cellulite.
During a thigh lift, general anesthesia is usually administered to the patient. An incision is made around the upper area of the thigh in the natural crease where the leg and torso meet. This incision often runs down to the middle point of the thigh area. This allows enough room to use liposuction (if wanted) to remove isolated pockets of fat as well as to excise all loose skin at the upper surface area. The remaining skin will be pulled upward so it is taut and safely secured with sutures. In certain cases, a second incision may be necessary in the outer thigh area or underneath the buttocks, depending on the amount of tissue being removed. Thighplasty at Urbaniak Plastic Surgery reshapes the whole thigh area, leaving a shapelier, tighter, and more contoured appearance.
A thigh lift takes around 2 – 3 hours to complete. As soon as the surgery is over, you will be monitored and then sent home for recovery. There may be bruising, swelling, and discomfort during the first few days of your healing period. Within a few days, most patients are up and walking slowly. This action is important to increase blood circulation and promote faster healing. The total recovery time typically takes about 6 – 8 weeks. At-home wound care instructions provided by Dr. Roderick Urbaniak will help your incision(s) heal so that your scars will appear less visible. Even though there will be some scarring, the new shape and contour of your thighs will help to boost your self-confidence and self-image. Finally, you'll be able to flaunt your legs with pride.
Frequently Asked Questions
How much does thigh lift surgery cost?
The total cost of thigh lift surgery will include many fees, including those for the surgical facility, anesthesia, liposuction (if applied), and more. When Dr. Roderick Urbaniak has created your personal thigh lift surgical plan during your consultation, he will be better able to estimate your costs. Our office accepts many payment methods, and we'd be more than happy to help you find low-interest medical financing if needed.
Will a thigh lift remove cellulite or stretch marks?
A thigh lift is the best choice to improve the contour and appearance of your legs. Since the procedure tightens the skin and addresses excess fat deposits, it may improve the appearance of cellulite or other skin irregularities (like stretch marks) on your legs. If you are worried about cellulite or stretch marks, let Dr. Urbaniak know during your consultation so he can appropriately personalize your surgical plan to match your goals.
How long will my results last?
If you follow a healthy lifestyle that includes a proper diet and regular exercise, you should be able to enjoy the results of your thigh lift for a long time. Dr. Roderick Urbaniak suggests that patients be at or near a sustainable weight before surgery so it is easy to maintain your new shape. Pregnancy or significant weight changes after a thighplasty can compromise your outcomes. During your consultation, Dr. Urbaniak will go over what you can do to make your thigh lift results last longer.
Can I combine a thigh lift with other surgeries?
Some patients pair a thigh lift with a tummy tuck or butt lift for a complete lower body lift. Thighplasty is also a common aspect of a mommy makeover or after weight loss surgery. During your consultation, talk to Dr. Urbaniak about all of your concerns and goals so he can create a treatment plan that gives you the results you want.
What about a nonsurgical thigh lift?
While there are nonsurgical procedures for fat reduction and skin tightening, they may only provide mild improvements. A surgical thigh lift is the best way to address a moderate to severe amount of sagging skin and the pockets of fat in your legs. If you are interested in nonsurgical treatments, ask Dr. Roderick Urbaniak for more information during your consultation. He will explain the benefits and drawbacks of nonsurgical and surgical thigh lift options. Additionally, he will provide you with suggestions regarding which techniques he thinks would better suit your goals.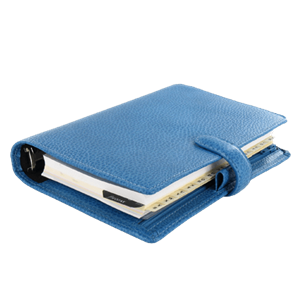 Plan Your Procedure
Recovery Time

6 – 8 weeks

Average Procedure Time

2 – 3 hours
Contact Us
Get Tighter, Toned Thighs
If you have sagging skin on your legs that causes anxiety or embarrassment, we invite you to call Urbaniak Plastic Surgery in Largo, FL to learn more about surgical thigh lifts. It's common for patients to combine this procedure with other cosmetic surgeries, especially those that address the lower body (like tummy tuck or a lower body lift). The specific combination of treatments you receive will depend on your unique situation and goals. Schedule your consultation with board-certified plastic surgeon Dr. Roderick Urbaniak and finally get the toned legs you want.
Related Procedures