If you've noticed the volume in your face steadily declining, or if you feel plagued by deep wrinkles along your forehead, now is the time to correct these effects of aging with the Juvéderm collection of injectable wrinkle fillers. From treating lines and wrinkles to giving you lips and cheeks that are plump and full, Juvéderm treatments provided by the Beach Beauty Bar at Urbaniak Plastic Surgery produce attractive results that look full but natural. Juvéderm fillers can be done alone, together, or with other nonsurgical treatments to fully address your concerns and meet your goals. Juvéderm treatments are crafted with synthetic hyaluronic acid (HA) that is designed to boost the body's natural supply of HA and collagen for supple, healthy skin. Talk to board-certified physician Ginger L. Urbaniak, M.D. or a member of her team about rejuvenating your face without the expense and time of cosmetic surgery with the Juvéderm family of wrinkle treatments.
Juvéderm XC and Vollure correct moderate to severe lines on the face, such as parentheses lines and other wrinkles around the mouth and nose. The results usually last for around one year.
Juvéderm Ultra XC and Volbella add lift to the upper lip, lower lip, or both while reducing the appearance of fine lines on the lips for a nonsurgical lip augmentation. The results typically are visible for up to one year.
Juvéderm Voluma enhances the shape of the cheeks to reverse flatness in the mid-face.
The ideal candidates for Juvéderm injectable wrinkle treatments are women and men who have facial wrinkles and lines they want to improve upon. These injectables can also help if you have naturally thin or age-related volume loss in your cheeks or lips by plumping these areas and giving them a natural fullness. Juvéderm dermal filler treatments at Urbaniak Plastic Surgery are a fantastic alternative if you are looking to refresh the appearance of your face without the recovery time and expense of facial cosmetic surgery (like brow lifts, facelifts, eyelid lifts, or lip implants). They can act as a liquid facelift, nonsurgical lip augmentation, or nonsurgical cheek augmentation.
Juvéderm® Reviews
"I go to Ginger For all my Filler needs , and she shops all the latest coupons for me every time and saves me lots of money , and does a great job Roderick Specializes in Breast and was highly recommended to me by anyone I asked."
- T.G. /
Google /
Feb 08, 2022
"Very lovely afternoon spent at this office with Teuta giving me a wonderful facial, she was professional, friendly and informative. And then Dr. Ginger, who was very impressive with her technique! It all felt tailor made to me and my skin. I have definitely found my new med spa and can't wait to try more things. Very friendly staff, office is very clean and nice."
- N.S. /
Google /
Jun 16, 2020
"I met with Dr. Ginger and loved her. She's so good at what she does and presents herself and her spa with the utmost respect relative to her procedures and products and respects her staff immensely. I have sensitive skin and if I have a level of stress, I need certain medicines for an outbreak and due to changing offices, she will take care of me. I have had the opportunity to visit Teuta with my series of facials recently and just love her! She so good and her hands are basically magical. I look forward to my next week visit. Excellent at her position at the spa, an asset for Urbaniak. Also, Edie is a great front line staff person as she markets very well for Urbaniak and shares her experiences with the skin products."
- S.Q. /
Google /
Jun 17, 2022
Previous
Next
Juvéderm injections on average only take about 15 – 30 minutes, depending on how many areas are being addressed. Your face will be cleansed and the injection spots will be selected and marked. To decrease discomfort during the procedure, these formulas contain a local anesthetic (lidocaine) mixed in with the HA solution. After your treatment, you can resume your typical daily activities, but strenuous activity such as exercise should be avoided for at least 24 hours. You should be careful to not touch your face after your Juvéderm injections to avoid pushing the filler into unwanted areas.
You will see a noticeable improvement immediately after your injection appointment, but you may also have mild swelling or bruising in the treated areas for around 7 – 10 days. The results of Juvéderm treatments can last for up to one year; in fact, some patients find that their improvements start to last longer after 2 – 3 years of treatments because the product formulation encourages a natural increase in the body's production of collagen. Talk to Dr. Ginger Urbaniak or your aesthetician about when to book a touch-up or full injection session at Urbaniak Plastic Surgery's Beach Beauty Bar to sustain your results.
Frequently Asked Questions
How much does Juvéderm cost?
Costs for Juvéderm will vary depending on how much filler is needed to improve or enhance the treatment area. Prior to your Juvéderm treatment, a customized treatment plan will be developed to fit your goals and budget. After this, your injector can discuss cost estimates and payment options. We invite all of our patients to join Urbaniak Plastic Surgery's Diamond Membership program, which awards members with discounts on a range of our most popular nonsurgical procedures.
Are Juvéderm injections painful?
While most patients do not find it necessary, a local anesthetic can be applied to the treatment area prior to injection if you are worried about pain. Following the treatment, you may have some slight swelling and bruising that will usually reduce over the next week depending on the treatment area. You should contact our office if you experience any lasting pain or abnormal side effects after your treatment.
What is the difference between a wrinkle filler and relaxer?
Relaxers and fillers correct wrinkles but through different methods. Injectable relaxers, like BOTOX, treat dynamic wrinkles caused by chronic muscle contractions. However, injectable wrinkle fillers, like Juvéderm, correct static wrinkles by adding volume and fullness. Juvéderm is great for improving mild to moderate wrinkles or to add volume to your lips and cheeks for a nonsurgical lip or cheek augmentation.
What results can I expect?
It may take several days to see the full results of your treatment. Usually, it only takes one session to achieve your aesthetic goal. However, you can schedule another appointment if you would like to further improve your results.
How long do results typically last?
The effects of one Juvéderm treatment can last up to two years. This will vary depending on what filler is used and where it was injected. The longevity of your results can also depend on how fast your body breaks down the formula which is an uncontrollable biological process that is unique to every patient.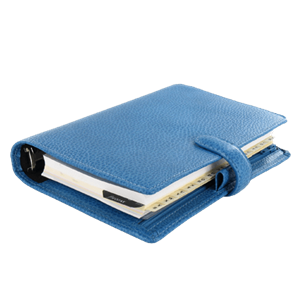 Youthfully Smooth and Full
To rejuvenate the youthful smoothness and contours of your face, schedule a consultation for Juvéderm injectable dermal fillers at Urbaniak Plastic Surgery in Largo, FL. Each of the unique Juvéderm formulas are designed to correct common signs of aging. This will allow board-certified physician Dr. Ginger Urbaniak tp create a plan that effectively addresses your unique concerns and goals. Whether you're looking to smooth out dynamic lines and folds along your face or add fullness to the cheeks or lips as part of a nonsurgical cheek or lip augmentation, the Juvéderm product line has a formula to suit nearly every filler need. If you live in or near the greater Clearwater, FL area, contact our office to schedule an appointment today.
Related Procedures