About Microneedling with PRP
Urbaniak Plastic Surgery offers microneedling, a process that creates micro-injuries into the skin on your face, neck, chest, or other areas, to stimulate repair and collagen production. As an added benefit, your platelet-rich plasma (PRP), which is derived from your own blood, can be applied to the treated area to further help the tissue heal and enable your skin to grow new cells. When these two treatments are fused together, they work in tandem to effectively lessen the appearance of lines, wrinkles, scars, dark spots, large pores, and other skin problems. As a result, the texture of your skin can be greatly improved as well as appear smoother. This treatment is performed with the Eclipse MicroPen, which is used to create controlled punctures into the skin to encourage your body's natural production of collagen and elastin. The skin's repair process then results in an improvement in the appearance of softer wrinkles, acne scars, and hyperpigmentation throughout your complexion. If you would like to learn more about microneedling with an added PRP treatment, schedule a one-on-one consultation with board-certified physician Ginger L. Urbaniak, M.D. at her office in either Largo or Clearwater, FL.
Reviews
"tummy tuck with muscle repair, a breast lift and lipo - Feeling like a million bucks at age 52! - I ask myself the question "Why did I wait so long to do this? " Should have done this years ago! The results are amazing! I am about 2 months post-op and feeling like a million bucks at age 52! I had a tummy tuck with muscle repair, a breast lift (no implants!) and lipo in the surrounding areas. Dr Urbaniak and his staff were amazing from beginning to end. From the ladies at the front desk, to Hannah who walked me through every step of the way to Eva, who I wish I could have with me at all times as my personal assistant post-op, to Dr. Urbaniak who is truly an artist. I couldn't have chosen a better practice. They stayed in constant contact with me throughout and I am healing beautifully!"
- C. /
RealSelf /
Oct 06, 2022
"I had a double mastectomy and though I'm not done with my journey I have to say.... I could not have found a more compassionate and skilled Doctor than Dr Urbaniak. The office and medical staff are exceptional in all aspects of customer service as well and are caring and so friendly. With all the weight on my shoulders I feel so grateful to have them on my "team". When "all this" is behind me, I think I'll go back to him for a neck lift :)"
- C.S. /
Google /
Jul 23, 2019
"After getting several "breast-imates" a friend urged me to see Dr. Urbaniak. She loved his work and thought I would too. I am so glad I did! He was the only doctor to suggest some additional work that would ultimately create better results. His estimate turned out to be more affordable than the others AND he was so much friendlier. I am beyond satisified with Dr. Roderick Urbaniak and the care his staff gave me. They made every appointment pleasant and quick. AND I LOVE the results of my surgery!! I can't wait to go back and see him again for the follow up. Dr. Urbaniak is a gem!"
- J.R. /
Google /
Feb 18, 2020
"Very happy with my procedure! - I had been wanting my breast lifted for a very long time. I breastfeed 2 children and they were very saggy and uneven. I had talked about it for over 15 years. Finally, I was at a point in my life where I could afford to do this procedure and also was able to take the time to recover since my children are now grown. I'm so happy I did this. I feel so much better about my self. Dr Urbanick is a great doctor and my breast look and feel so real! I did not want them to look fake and they truly do not. I was very nervous to have this done and I took my time to do my research. I went on 6 consultations and Dr Urbanick was the last one and I found what I was looking for. He and his staff made me feel very comfortable. I will definitely use him in the future if I decide to do anything else."
- K. /
RealSelf /
Sep 29, 2019
"Dr. G and all the staff are amazing! The facility is clean and the decor is so chic and modern. They also carry Jane Iredale makeup, which is my absolute favorite! I'm so happy to be a patient of Dr. G! I will definitely be back! Pick below is one day after my HydraFacial and Xeomin injections."
- C.G. /
Facebook /
May 07, 2019
Previous
Next
A major advantage of microneedling with PRP is that it's essentially a two-in-one treatment that reduces in the appearance of fine lines and wrinkles, which provides patients with younger-looking skin that shows fewer signs of aging. A great candidate for microneedling with PRP could be anybody looking to enhance the appearance or texture of the surface of their face or body. Dry skin, uneven tone, harsh texture, age spots, loose skin, wrinkles, acne, and scarring are skin conditions that could be greatly improved from a microneedling and PRP treatment. This therapy can also be employed to combat the effects of sun damage , which causes the affected skin to have a rough texture or hyperpigmentation.
Prior to the microneedling part of your treatment, someone from our medical staff will draw your blood for the PRP collection. The drawn blood will then be taken to our lab for the separation process in which your viable cells, platelets, and growth factors will be crafted into PRP. For the microneedling treatment, Urbaniak Plastic Surgery utilizes the effective Eclipse MicroPen to create micro-injuries into your skin at the targeted areas. The tiny needles used will not damage your skin; rather, they will help stimulate your body's production of collagen and elastic. Once the microneedling is finished, the PRP serum will be massaged onto the skin and left to drink in. After the substance is fully absorbed, we will remove the leftover serum and cleanse your skin.
Following your microneedling with PRP therapy, you might experience some ordinary effects such as swelling, redness, and bruising. We recommend that you do not wear makeup, use abrasive skin cleansers or submerge in chlorinated pools for about 72 hours after treatment. Activities such as these may expose your skin to harsh chemicals and bacteria which could lead to adverse reactions. You also ought to reduce sun exposure and use protective measures when going outside. Your final results will generally be seen within several weeks as the skin works to repair and heal itself.
Frequently Asked Questions
How much does microneedling with PRP cost?
Treatments of microneedling and PRP will be priced based on the size and number of areas being treated. Once a personalized treatment plan that fits your needs and goals has been created, your costs can be estimated. Urbaniak Plastic Surgery often offers discounts on packages of several microneedling with PRP sessions plus monthly treatment specials. Our office also features a Diamond Membership program that allows members to receive exclusive deals on a range of our most popular nonsurgical services, skin care products, and cosmetics. You can ask about these and payment methods we accept when you schedule your one-on-one appointment.
How effective are microneedling with PRP treatments?
Microneedling with PRP treatment results may not be visible right away, but the growth factors in the PRP (platelet-rich plasma) serum helps to boost the growth of stronger, healthier skin. To get your optimal results, you might need to receive an initial series of treatments and then maintain your results with semi-annual treatments. Your technician will go over what to expect during your initial consultation so you know exactly what you have to look forward to.
How many microneedling with PRP treatments should I get?
At first, you may want to schedule multiple microneedling with PRP treatments spaced out every 2 – 3 weeks. Depending on the starting condition of your skin and your specific concerns, your technician will develop a microneedling with PRP treatment plan to restore the health and appearance of your complexion. In between microneedling with PRP treatments, you may want to schedule a facial or other skin treatment to nourish your new skin and remove dead skin cells.
How often should I get microneedling with PRP treatments?
After an initial series of treatments, you may want to schedule maintenance microneedling with PRP sessions at least 2 – 4 times a year. This will vary based on the health and age of your skin as well as your goals, so we will help you create your custom microneedling with PRP treatment plan. Your technician will be able to make recommendations on how often you should get maintenance sessions so your skin stays healthy and radiant.
Should I get microneedling with PRP or injectable wrinkle treatments?
Although microneedling with PRP provides long-term rejuvenation like stronger, healthier skin, other treatments deliver more immediate results. Depending on your goals, you might want microneedling with PRP alone, or you could combine it with a wrinkle treatment, like Restylane, Juvéderm, or BOTOX. During your initial consultation with your technician, they will develop your personalized treatment plan to match all of your concerns and goals.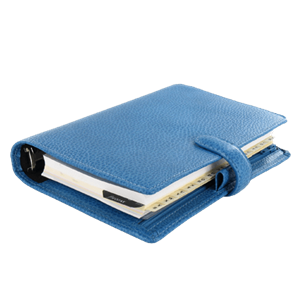 Plan Your Procedure
Average Cost

From

$199
Contact Us
This innovative procedure can be very helpful for individuals looking to restore the original appearance and feel of their skin. Microneedling with PRP is a dual procedure that works together to help make your skin look younger, smoother, firmer, and radiant. We invite you to learn more about this new-age treatment by talking to a member of our skilled team or by setting up a consultation in Largo or Clearwater, FL.
Related Procedures