Hair loss is a major concern for many patients, whether it's brought on by age, genetics, hormones, medical conditions, styling products, or bad habits. With recent research advanced being made in the hair restoration field, new treatments have been created to help combat the issue. Platelet-rich plasma, or PRP, is a state-of-the-art nonsurgical remedy for people that has demonstrated a remarkable ability to slow down, stop, and even potentially reverse hair loss. PRP has shown promising outcomes in patients with alopecia areata and thinning eyebrows. Board-certified physician Ginger L. Urbaniak, M.D. of Urbaniak Plastic Surgery is proud to provide this innovative therapy to her patients all across Clearwater and Largo, FL. By mixing a powerful solution of growth factors and bioactive proteins, Dr. Ginger Urbaniak can help strengthen the function of your hair, which will lead to longer, thicker, healthier locks.
Reviews
"tummy tuck with muscle repair, a breast lift and lipo - Feeling like a million bucks at age 52! - I ask myself the question "Why did I wait so long to do this? " Should have done this years ago! The results are amazing! I am about 2 months post-op and feeling like a million bucks at age 52! I had a tummy tuck with muscle repair, a breast lift (no implants!) and lipo in the surrounding areas. Dr Urbaniak and his staff were amazing from beginning to end. From the ladies at the front desk, to Hannah who walked me through every step of the way to Eva, who I wish I could have with me at all times as my personal assistant post-op, to Dr. Urbaniak who is truly an artist. I couldn't have chosen a better practice. They stayed in constant contact with me throughout and I am healing beautifully!"
- C. /
RealSelf /
Oct 06, 2022
"I had a double mastectomy and though I'm not done with my journey I have to say.... I could not have found a more compassionate and skilled Doctor than Dr Urbaniak. The office and medical staff are exceptional in all aspects of customer service as well and are caring and so friendly. With all the weight on my shoulders I feel so grateful to have them on my "team". When "all this" is behind me, I think I'll go back to him for a neck lift :)"
- C.S. /
Google /
Jul 23, 2019
"After getting several "breast-imates" a friend urged me to see Dr. Urbaniak. She loved his work and thought I would too. I am so glad I did! He was the only doctor to suggest some additional work that would ultimately create better results. His estimate turned out to be more affordable than the others AND he was so much friendlier. I am beyond satisified with Dr. Roderick Urbaniak and the care his staff gave me. They made every appointment pleasant and quick. AND I LOVE the results of my surgery!! I can't wait to go back and see him again for the follow up. Dr. Urbaniak is a gem!"
- J.R. /
Google /
Feb 18, 2020
"Very happy with my procedure! - I had been wanting my breast lifted for a very long time. I breastfeed 2 children and they were very saggy and uneven. I had talked about it for over 15 years. Finally, I was at a point in my life where I could afford to do this procedure and also was able to take the time to recover since my children are now grown. I'm so happy I did this. I feel so much better about my self. Dr Urbanick is a great doctor and my breast look and feel so real! I did not want them to look fake and they truly do not. I was very nervous to have this done and I took my time to do my research. I went on 6 consultations and Dr Urbanick was the last one and I found what I was looking for. He and his staff made me feel very comfortable. I will definitely use him in the future if I decide to do anything else."
- K. /
RealSelf /
Sep 29, 2019
"Dr. G and all the staff are amazing! The facility is clean and the decor is so chic and modern. They also carry Jane Iredale makeup, which is my absolute favorite! I'm so happy to be a patient of Dr. G! I will definitely be back! Pick below is one day after my HydraFacial and Xeomin injections."
- C.G. /
Facebook /
May 07, 2019
Previous
Next
Any patient suffering with mild hair loss is essentially an ideal candidate for PRP therapy, but those early on in their hair thinning usually yield the best results. PRP is best used for patients with androgenic alopecia, which is a genetically determined type of hair thinning that mostly occurs along the top of the head. In women, this can take on the appearance of a widening part with average hair thickness at the back of the head. Patients with sections of "weak quality" hair growth on the scalp with still functioning hair follicles typically have the best results with PRP hair regrowth treatments.
A minimally invasive procedure, the PRP therapy takes place over a short 60-minute in-office visit. Your treatment will begin with obtaining a small amount of your blood and placing it in a centrifuge, which rotates the blood at high speeds to separate the platelets from the remaining portion of the blood components. Next, a local anesthetic is administered to your scalp and the concentrated platelet-rich plasma is reintroduced into regions of your scalp that are thinning. Finally, microneedling is performed on the scalp to create micro-trauma and micro-channels into the skin, which activates the PRP and permits it to penetrate deep into the skin. Our protocol for nonsurgical management of hair loss involves an initial treatment followed by touch-ups for maintenance roughly every nine months to one year.
There's no downtime following this procedure because it has almost no limitations or restrictions. If anything, patients may develop some redness, minimal swelling, and mild tenderness to the treated areas. These symptoms can last up to 48 hours. While results differ for each patient, cosmetic results are commonly seen around 4 – 6 months after the first treatment and can continue to improve up to a full year following treatment. As PRP is not a permanent alternative for hair loss, repeat treatments are suggested every 12 – 18 months. It is essential to be aware that PRP does not grow new hair follicles in locations where you are already bald; rather, it's used to reverse the miniaturization of hair follicles so they will produce healthier, thicker, longer hair fibers.
Frequently Asked Questions
How much does PRP therapy for hair cost?
PRP therapy costs will depend on many factors, like how many treatments you are receiving. During your one-on-one, Dr. Ginger Urbaniak will create a PRP treatment plan suited to your needs to maximize your results. From there, she will be able to accurately estimate the costs of your PRP hair treatment. She will also tell you about any current specials being offered and which payment methods Urbaniak Plastic Surgery accepts. Our office is proud to offers patients access to our Diamond Membership program, which entitles members to discounts on some of our post popular select services.
Can PRP be combined with other hair treatments?
Many patients combine their PRP therapy with other treatments, like topical medication applied at home, microneedling, and more. Dr. Ginger Urbaniak will assess your scalp and your unique level of hair loss before creating your customized PRP hair therapy treatment plan. She will then discuss her recommendations for which in-office treatments could best address your hair loss. She can also suggest any home products that might provide additional improvements between appointments.
How often should I get PRP treatments?
Many patients require at least three PRP treatments performed at least one month apart to see results. Your specific PRP hair therapy program will depend on your degree of hair loss and ultimate goals. Based on these, Dr. Ginger Urbaniak will be able to suggest how many PRP treatments you will need and how often you should schedule them to properly stimulate the growth of your hair. If your condition is more advanced, however, she may recommend more treatments initially. Once you begin to see results, these can be performed less frequently.
How effective is PRP therapy at treating hair loss?
The outcomes of your PRP therapy will depend on the severity of your hair loss, how many treatments you receive, and other factors. You should be patient with your results because it takes time for new hair growth to become visible after the PRP stimulates the process. During your consultation, Dr. Ginger Urbaniak will let you know if you are a good candidate for this treatment and what kind of outcomes you can realistically expect. You may need to continue to receive PRP hair therapy to maintain your results and limit future hair loss.
Are the PRP injections painful?
While your unique serum is being prepared, a numbing cream will be applied to your scalp to keep you comfortable during the your treatment. This should significantly minimize any tenderness during the procedure. You should talk to Dr. Ginger Urbaniak if you have any additional concerns about pain so we can accommodate you accordingly. Your scalp may ne numb or tingly for a period of time after your PRP injections. However, this is temporary, and your normal sensations typically will return shortly.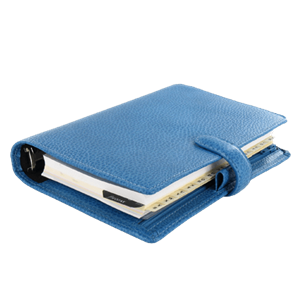 Plan Your Procedure
Average Cost

From

$500
Contact Us
PRP therapy is a scientifically backed alternative for individuals struggling to choose between various hair loss solutions. At Urbaniak Plastic Surgery, we are honored to provide effective services that efficiently treat progressively thinning hair. To find out more about PRP hair therapy sessions, we welcome you to call our Largo, FL office today, where board-certified physician Dr. Ginger Urbaniak will be more than happy to assess the condition of your scalp and develop a unique treatment plan that suits your needs and goals.
Related Procedures